Foxconn Begins Seasonal Hiring Spree Ahead of 2018 iPhones
Apple supplier Foxconn is gearing up to hire more workers for its plants in Zhengzhou, China by offering bonuses to workers who help assemble Apple's 2018 iPhones. According to a new report by the Economic Daily News, the supplier is offering one-off bonuses of up to CNY 2,000 (US $295) to workers who renew their contracts at this time (via DigiTimes), and the hiring campaign is expected to last through November 2018.
Suppliers typically begin their hiring sprees in the summer months in preparation for the annual fall iPhone launches, with Foxconn and Pegatron initiating hiring campaigns as early as May in 2016 and June in 2014.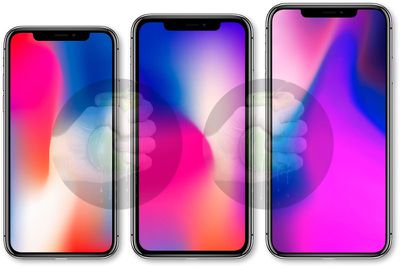 The report also points back to the "weaker-than-expected" profits that Foxconn received in the fourth quarter of 2017 following the November launch of the iPhone X, believed to be due to the high pre-production costs of the smartphone. In an effort to prevent this from happening again in 2018, the supplier is applying "stricter cost management" to its iPhone production process.
Foxconn is expected to assemble the majority of Apple's three iPhone models coming out later this year, including all of the second-generation iPhone X, 90 percent of the "iPhone X Plus," and 75 percent of the lower-priced 6.1-inch iPhone. This news came in a report by the Taipei Times last month, which claimed that the rest of the 2018 iPhone orders will be fulfilled by Taiwanese manufacturer Pegatron.
News surrounding the ramp-up of iPhone production usually begins around this time of year, with the majority of reports typically hitting in August and focusing on iPhones entering volume production and the supply chain facing shortages. Other Apple suppliers have also been at the center of production ramp-up stories, including TSMC about a month ago when DigiTimes reported that the company has begun commercial production of chips manufactured using its 7-nanometer process, including Apple's A12 processor.
Suppliers are getting ready for what is expected to be a global launch of the 2018 iPhone models this September, following Apple's annual iPhone reveal event. Apple analyst Ming-Chi Kuo believes Apple will release all three new iPhones in September with an aggressive pricing strategy: the 6.5-inch OLED iPhone will be priced at $900 to $1,000, the 5.8-inch OLED second-generation iPhone X will be priced at $800 to $900, and the 6.1-inch LCD iPhone will be priced at $600 to $700.