If you recently purchased a 2017 MacBook Pro prior to today's announcement of the new 2018 models, it's possible that Apple might allow you to return the machine for one of the updated 2018 MacBook Pros.
There's a two-week return policy on all Apple products, so if your 2017 MacBook Pro was purchased within the last 14 calendar days, you can return it no questions asked to purchase a new 2018 MacBook Pro instead.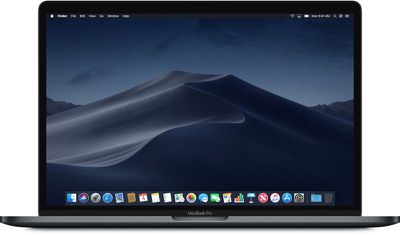 If it's been longer than two weeks, there's still a chance Apple will let you make an exchange. A Reddit user purchased a new 2017 MacBook Pro a month ago, and took it to the Apple Store to see if he could return it to purchase a new model and to take advantage of the current Back to School sale offering free Beats headphones.
The Apple employee he spoke with did indeed let him return the 2017 machine that was purchased 30 days ago.

I explained my situation and how I saw that they just released the new machines today along with the Beats deal and asked if they might have some mercy for me and let me exchange it for the new one or at least get free Beats. The guy I spoke too said he completely understood my situation and had been there himself, he let me refund my 2017 MBP completely on the spot without even a receipt and told me the cash will be back to me in 2-3 days, at which point I can reorder the new one from the education store for the same price I did before and get my Beats.
In the past, Apple has been generous with returns when new Mac models are released, so it's no surprise that at least one person has been able to exchange a month-old machine for the newer 2018 model.
It's not store policy to allow for exchanges after 14 calendar days though, so while it's absolutely worth visiting an Apple Store to plead your case for a return if you purchased a 2017 MacBook Pro in the last month or so, there's no guarantee that your local store will allow it.
In situations like these, the decisions are left up to the employees at each individual store, so your experience may differ than the Reddit user who was able to get a refund.
The new 2018 13 and 15-inch MacBook Pro models feature 8th-generation Coffee Lake processors from Intel which bring major speed improvements, up to 32GB RAM (15-inch MacBook Pro), up to 4TB of solid state storage, Retina displays with True Tone, revamped keyboards with quieter keys, and a T2 chip for improved security and hands-free "Hey Siri" functionality.