iPhone X Remained World's Most Popular Smartphone Last Quarter Despite Concerns About Poor Sales
iPhone X was the world's most popular smartphone for the second consecutive quarter, according to research firm Strategy Analytics.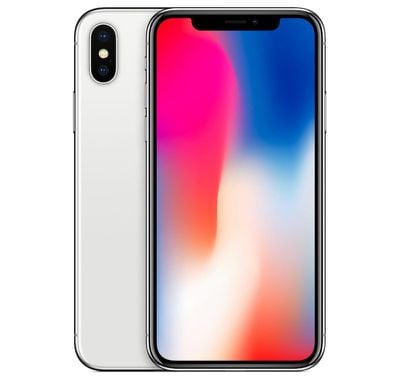 Strategy Analytics estimates that iPhone X shipments totaled 16 million units in the first three months of 2018, making it the best-selling smartphone model during that period, as it was during the final three months of 2017.
"For the second quarter running, the iPhone X remains the world's most popular smartphone model overall, due to a blend of good design, sophisticated camera, extensive apps, and widespread retail presence for the device," said Juha Winter, a senior analyst at Strategy Analytics.

Source: Strategy Analytics
The findings contradict a flurry of reports that variously referred to the iPhone X as a
failure
,
disappointment
, and
flop
. Multiple publications said the iPhone X
did not live up to the hype
due to
poor
or
dull sales
.
Much of the doom and gloom centered around Apple suppliers like AMS and TSMC warning about weaker smartphone demand. Apple CEO Tim Cook has dismissed those kind of reports in the past, noting that the company's supply chain is very complex, and that conclusions shouldn't be drawn from singular data points.
Even if a particular data point were factual, it would be impossible to interpret that data point as to what it meant to our business. The supply chain is very complex and we have multiple sources for things. Yields can vary, supplier performance can vary. There is an inordinate long list of things that can make any single data point not a great proxy for what is going on.
In reality, Apple accounted for the top four best-selling smartphones worldwide last quarter. iPhone 8 and iPhone 8 Plus were the second and third most popular, with an estimated 12.5 million and 8.3 million shipments respectively, while the iPhone 7 took fourth place with around 5.6 million shipments.
The research lines up with Cook's recent revelation that "customers chose iPhone X more than any other iPhone each week in the March quarter, just as they did following its launch in the December quarter." He added that the iPhone X is a "Super Bowl winner," even if "you want them to win with a few more points."
Apple on Tuesday reported that it sold 52.2 million iPhones last quarter, but it doesn't break out the sales on a model-by-model basis. However, the average selling price of an iPhone was $728 in the quarter, up from $655 in the year-ago quarter, suggesting the higher-priced iPhone X did sell relatively well.
Chinese smartphone maker Xiaomi's budget Redmi 5A was the sole Android smartphone to crack the top five on the best-selling list, with an estimated 5.4 million shipments last quarter. Samsung's new Galaxy S9 Plus, launched in the final month of the quarter, ranked sixth with an estimated 5.3 million shipments.
iPhone X may not have lived up to the hype of some overblown Wall Street expectations, but in the end, the device was a key contributor to Apple's record-breaking revenue in the first half of its 2018 fiscal year.