Tim Cook: iPhone X is a 'Super Bowl Winner' Even if You Wanted It to Win 'By a Few More Points'
During today's earnings call covering the second fiscal quarter of 2018, Apple CEO declined to provide specific information on iPhone X sales, but he did suggest that the new device has been selling well, a major contrast to reports that have suggested poor sales and waning orders.
According to Cook, customers chose the iPhone X more than any other iPhone "each and every week" of the March quarter, just as they did following the device's launch in the December quarter.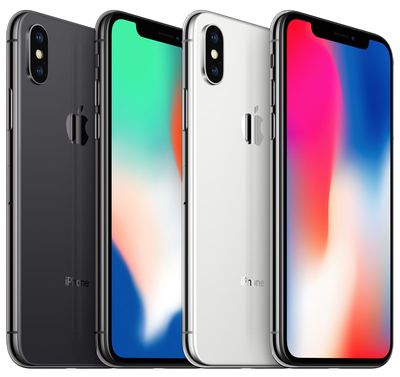 Furthermore, Cook said that the iPhone X marks the first time its most expensive, flagship device has been its most popular device. Cook said that Apple was "surprised somewhat" that the iPhone X was the most popular device each week since its launch. "That's a powerful point," he said. iPhone X was also the most popular smartphone in China during the quarter.

Since we split the iPhone line with the iPhone 6 and iPhone 6 Plus in 2014, this is the first cycle we've ever had where the top of the line iPhone model has also been the most popular.
Referencing customer satisfaction numbers for the iPhone X, Cook said that the device is a "beloved product." He went on to use a Super Bowl metaphor to describe iPhone X sales.
I think it's one of those things where a team wins a Super Bowl. Maybe you want them to win with a few more points, but it's a Super Bowl winner and that's how we feel about it.
Cook also discussed Apple's iPhone X pricing strategy, as he has done in the past. "We price for the value we're delivering," he said. "The iPhone X is the most innovative product on the market, and as I've said a few times, it's jam packed with technology that sets the smartphone up for the next decade. That's how we priced it."
Cook also said that Apple will "continue to provide" different iPhones to meet different consumer needs, perhaps referencing plans to introduce a three iPhone lineup in 2018.