Berkshire Hathaway bought 75 million additional Apple shares in the first three months of 2018, CEO Warren Buffett told CNBC on Thursday, signaling the billionaire investor's continuing confidence in Apple.
In February last year, Buffett revealed that his holding company held around 133 million shares in Apple prior to the company's record-breaking earnings results on January 31, 2017, worth over $17 billion at the time. Today it holds 240.3 million shares worth $42.5 billion.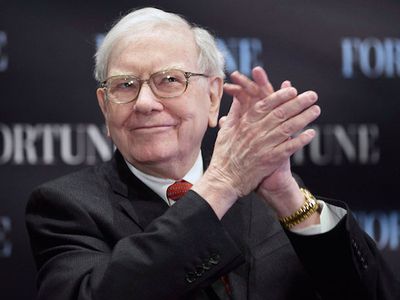 "If you look at Apple, I think it earns almost twice as much as the second most profitable company in the United States," Buffett told CNBC.
Historically, Buffett has shied away from investing in technology companies, but the business magnate has suggested he sees Apple more as a consumer company. Reuters reports that Berkshire's latest Apple investment serves as a way of reducing the corporate group's $116 billion in cash and equivalents, without having to acquire a whole company.
Apple posted revenue of $61.1 billion and net quarterly profit of $13.8 billion in the first quarter of the year, up from revenue of $52.9 billion and net quarterly profit of $11.0 billion in the year-ago quarter. Apple said it will start a new share buyback authorization of $100 billion following the record revenue and profit numbers.