VirnetX Wins Another $502.6 Million Award From Apple in Patent Trial
VirnetX was today awarded $502.6 million in a patent trial against Apple, reports Bloomberg. Apple's FaceTime, iMessage, and VPN on Demand features are said to infringe on four VirnetX patents related to communications security.
Apple's legal dispute with VirnetX has spanned eight years and multiple trials thus far, and the $502.6 million awarded to the patent company today is separate from the $439 million awarded to VirnetX in October in a different trial. Today's $502.6 million jury award appears to pertain to newer versions of Apple devices that have a redesigned FaceTime protocol introduced in iOS 7 and iOS 8.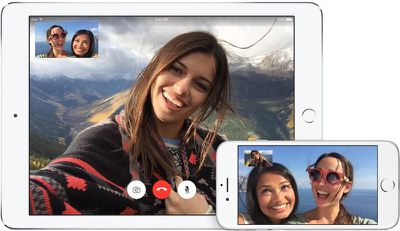 VirnetX CEO said the damages awarded, which were based on sales of upwards of 400 million Apple devices, were "fair" and that the "evidence was clear."
VirnetX originally sued Apple in 2010, alleging that Apple's FaceTime peer-to-peer connection technology infringed on its patents. VirnetX was initially awarded $368.2 million in 2012, but the original case has been wrapped up in appeals since then. In October of 2017, Apple was told to pay $439.7 million in a final judgement of the original case, which the Cupertino company said it would appeal.
Combined, Apple now owes VirnetX $942 million, but Apple is likely to appeal this most recent ruling so that may not be the final award granted to the patent company. The Patent Trial and Appeal Board has also said that the patents involved in the case are invalid in separate cases that are being handled by the U.S. Court of Appeals for the Federal Circuit in Washington.
A final validity ruling has not been made yet, and the outcome of that case could ultimately impact this trial. The Federal Circuit declined to put the current trial on hold despite the question of the patent validity, says Bloomberg, because it was so far along.