Quick Takes: iOS 11.4 Confirmed, Apple Watch Trade-Up Program Expands, and More
In addition to our standalone articles covering the latest news and rumors at MacRumors, this Quick Takes column provides a bite-sized recap of other headlines about Apple and its competitors on weekdays.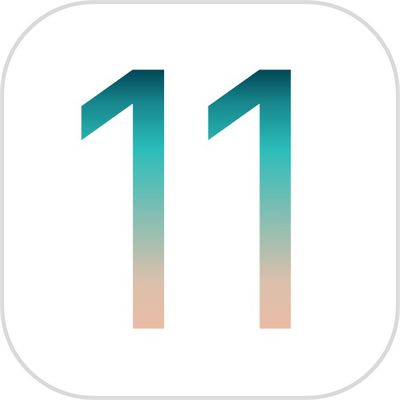 Today's edition of Quick Takes focuses on tidbits from Apple's education-themed event at Lane Tech College Prep High School in Chicago today. For bigger news from the event, we've put together a roundup of links and a video that recaps everything that Apple announced on stage in under three minutes.

Tuesday, March 27
Apple confirms there will be an iOS 11.4 software update: It will be the first point-four version since iOS 8.4 was released with Apple Music in June 2015. iOS 11.3 remains in beta testing, so we're likely a few months away from the public release of iOS 11.4.

From the Introducing ClassKit for Education Apps entry in the News and Updates section of Apple's Developer Program website:

The ClassKit framework, coming in iOS 11.4, works with a powerful new iPad app called Schoolwork that helps teachers and students keep track of assignments and progress. With ClassKit, you can help teachers easily discover specific learning activities in your app, take students directly to the right activity with a single tap, and securely and privately share progress data to help teachers personalize instruction.

Apple Watch's trade-up program expands: The program is now available online or at Apple Stores in Canada, Belgium, Denmark, France, Germany, Hong Kong, Ireland, Italy, Norway, Spain, Sweden, Switzerland, the UK, and select other countries. Trade-in values for the original Apple Watch, Series 1, and Series 2 models vary.


Apple Pencil is now available for $89 with education pricing in the United States: The $10 discount is available to students, educators, and select faculty members. Proof of enrollment or employment at a K-12 or higher-education institution may be required.

Apple has further discounted the price of refurbished 2017 iPad models: On the heels of introducing the sixth-generation 9.7-inch iPad, Apple has lowered the prices of refurbished fifth-generation 9.7-inch iPad models, originally released in March 2017.

In the United States, for example, a Wi-Fi model with 128GB of storage is available for $309, down from $359 previously and 28 percent off the original $429 price for the equivalent brand new model. Just keep in mind that fifth-generation iPads lack Apple Pencil support.


iBooks Author is not being retired: Apple's app for creating iBooks on Mac will remain in development, according to iMore's Serenity Caldwell. In a tweet, she said Pages is not a replacement for iBooks Author, despite the app receiving updates related to creating e-books earlier today.

OKAY, getting some clarifications on iBooks Author and Pages. Bear with me. iBooks Author is NOT being sunset. It's continuing development. This Pages update is not a replacement. Instead, this is just bringing Pages's ePub 3 features and export to iPad, with new templates. — Serenity Caldwell @🍎👩🏻‍🏫 (@settern) March 27, 2018



For more coverage of Apple's event, visit our Front Page, Mac Blog, and iOS Blog. Also visit our forums to join in the discussion.