In a new survey that looks at the reputation of corporate brands, called the Harris Poll Reputation Quotient survey, Apple dropped from its previous position at #5 on the list and now sits at the #29 spot. As reported by Reuters, Apple has been sliding down the rankings over the last two years, falling from #2 in 2016.
To determine the results, the poll surveyed 25,800 adults in the United States from December 11, 2017 to January 12, 2018 on the reputations of the "most visible" corporate brands. Similarly to Apple, Google fell this year as well, from #8 in 2017 to #28 in 2018.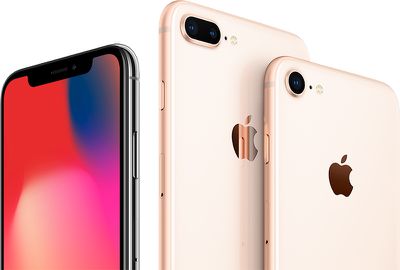 Harris Poll CEO John Gerzema theorized that the reason behind Apple's and Google's dips on the list was because of a lack of major, "attention-grabbing" device launches in the last few years.

John Gerzema, CEO of the Harris Poll, told Reuters in an interview that the likely reason Apple and Google fell was that they have not introduced as many attention-grabbing products as they did in past years, such as when Google rolled out free offerings like its Google Docs word processor or Google Maps and Apple's then-CEO Steve Jobs introduced the iPod, iPhone and iPad.

"Google and Apple, at this moment, are sort of in valleys," Gerzema said. "We're not quite to self-driving cars yet. We're not yet seeing all the things in artificial intelligence they're going to do."
In the #1 spot was Amazon, which the company has held every year for the past five years except in 2015 when it was at #2. Tesla climbed the rankings from #9 to earn the #3 spot and Facebook was #51, which was an improvement for the social media company. In total the top 10 companies on the reputation list were:
Amazon.com

Wegmans Food Markets Inc

Tesla Motors

Chick-fil-A

The Walt Disney Co

HEB Grocery Company LP

United Parcel Service Inc

Publix Super Markets

Patagonia Inc

Aldi Inc
In another recent ranking, Apple earned the top spot as the "most intimate brand" for millennials in the United States. Fast Company also named Apple as the world's most innovative company for "delivering the future today," and specifically for its approach to hardware and software engineering that creates the overall user experience surrounding its products.