Quick Takes: Xiaomi Plans to Enter U.S. Within a Year, Ritual Launches Apple Pay Promotion, and More
In addition to our standalone articles covering the latest Apple news and rumors at MacRumors, this Quick Takes column provides a bite-sized recap of other headlines about Apple and its competitors on weekdays.

Monday, March 5
- Xiaomi plans to enter U.S. market within a year: "We've always been considering entering the U.S. market," Xiaomi Chairman Lei Jun said at the sidelines of China's annual legislative session in Beijing, according to the WSJ. "We plan to start entering the market by end 2018, or by early 2019."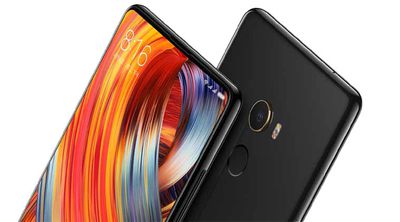 Commentary: Xiaomi was the world's fifth-largest smartphone maker in 2017, with an estimated 92.4 million shipments, according to research firm IDC. To be successful in the United States, where Apple and Samsung reign supreme, the Chinese company will need a sales agreement with a big carrier like AT&T.
- Ritual launches Apple Pay promotion: Today through March 16, any customer who orders with the Ritual app and pays with Apple Pay will have access to exclusive daily deals at 1,300 restaurants in New York, Los Angeles, San Francisco, Washington D.C., Boston, and Toronto.


Commentary: Ritual is a mobile app for ordering and paying ahead of time at participating restaurants and coffee shops, enabling customers to skip the line and pick up their food instantly upon arrival.
- iPhone X supplier Finisar gives tour of its Texas facility: "We are trying to make this the VCSEL capital of the world," said Finisar Vice President Curt Barratt, referring to the small town of Sherman, Texas.


Commentary: VCSELs, or vertical-cavity surface-emitting lasers, are part of the TrueDepth camera system that enables Face ID on the iPhone X. In December, Apple announced it had awarded Finisar $390 million to expand its research and development and production capacity.
- Apple Park: Transcript of 911 calls about injuries from walking into glass: Following reports of some Apple employees walking into glass doors at the company's new headquarters, The San Francisco Chronicle obtained transcripts of 911 calls about related injuries via a public records request.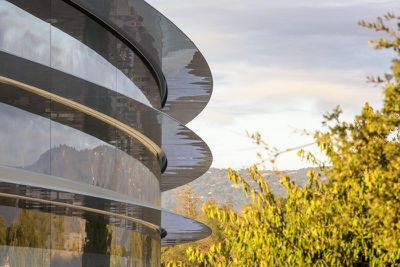 Commentary: Many people have accidentally walked into a door or two at some point. Hopefully the employees are okay. Apple is reportedly adding stickers to the glass doors to make them more visible.
For more Apple news and rumors coverage, visit our Front Page, Mac Blog, and iOS Blog. Also visit our forums to join in the discussion.