Smart Speaker Showdown: HomePod vs. Google Home Max vs. Sonos One
Apple's new HomePod is late to the smart speaker market, which is already crowded with speakers from companies like Amazon, Google, and Sonos. The latter two companies, Google and Sonos, have released speakers with high-quality sound and robust voice assistants, giving the HomePod some serious competition.
We decided to pit Apple's $349 HomePod against both the $399 Google Home Max, which comes with Google Assistant, and the $199 Alexa-powered Sonos One to see how the HomePod measures up.
To compare the three speakers, we focused on design, sound quality, and the overall performance of Siri, Alexa, and Google Assistant.
When it comes to design -- and this is certainly subjective -- we preferred the look of the HomePod with its fabric-wrapped body and small but solid form factor. The Sonos One looks a little more dated with its squarer body and standard speaker mesh, while the Google Home Max has a much larger footprint that's going to take up more space.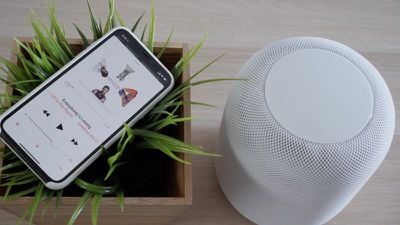 Apple's HomePod


All three offer touch-based controls at the top of the device, but the Google Home Max has one design edge - a USB-C port and a 3.5mm audio jack for connecting external music sources. The Sonos One has a single Ethernet port, while the HomePod has no ports.
Though we liked the HomePod's design, Siri, as you might expect, did not perform as well as Alexa on Sonos One or Google Assistant on Google Home Max.

Google Home Max
On questions like "Is Pluto a planet?" or "What's the fastest car?" both Alexa and Google Assistant were able to provide satisfactory answers, while Siri said those weren't questions that could be answered on HomePod.
Siri was not able to sing happy birthday, create a calendar event, or even provide the release date of the HomePod itself, directing users to Apple.com for more information, while the other smart assistants were able to do these things.
Apple execs have said in the past that Siri was not engineered to be Trivial Pursuit, but it would be nice if Siri had a more competitive feature set.
Though only briefly touched on in the video, Siri does, in fact, do well with HomeKit commands and controlling music playback on the HomePod through an accompanying Apple Music subscription.

Sonos One


Sound quality is a controversial topic because there's a heavy amount of personal preference involved when judging these three speakers. We thought the HomePod sounded the best, with the Google Home Max at a close second, followed by the Sonos One.
The Google Home Max gets the loudest, but sound becomes somewhat distorted at the highest volumes, while the Sonos One offers robust sound that's not quite as good at a lower price point. HomePod does have one major benefit: a fantastic microphone that picks up Siri commands even when you're across the room.
All three of these speakers offer great sound, and if you're attempting to pick one based on reviews, make sure to read several. We thought the HomePod sounded best, but other sources, like Consumer Reports and Yahoo's David Pogue found that the Google Home Max and the Sonos One sounded better than the HomePod.


So which speaker is better? The answer to that question depends on the other products you own. If you're an Apple Music subscriber with a HomeKit setup, the HomePod is going to work great. It only works natively with Apple Music, iTunes Match, and iTunes purchases, so if you have a Spotify subscription, for example, support isn't as robust.
For that reason, if you're not locked into Apple's ecosystem already, or if you have Apple devices but subscribe to Spotify, HomePod probably isn't the best choice for you.