iPhone Source Code From iOS 9 Leaked on Github
Source code for a core component of the iPhone's operating system recently leaked on GitHub, according to reports from Motherboard and Redmond Pie.
The code, which appears to be for iBoot, or the part of iOS that ensures a trusted boot of the operating system, was initially shared online several months ago on Reddit, but it resurfaced today on GitHub where it will presumably receive more attention. Motherboard consulted security experts who have confirmed that the code appears to be legitimate.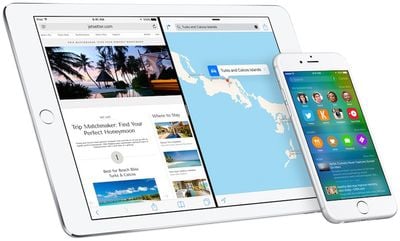 The iBoot code appears to be from a version of iOS 9, so it's not entirely relevant to the current iOS 11.2.5 operating system, but some of the code from iOS 9 likely still exists in iOS 11. It remains to be seen if anything will come of the leak, though, and it's also worth noting that modern iOS devices have protection in the form of the Secure Enclave.
There are files missing from the GitHub leak so the code can't be compiled, but security experts on Twitter say it could allow hackers and security researchers to find iOS vulnerabilities and create jailbreaks.
This is the SRC for 9.x. Even though you can't compile it due to missing files, you can mess with the source code and find vulnerabilities as a security researcher. It also contains the bootrom source code for certain devices... — Apple External (@Apple_External) February 6, 2018
Along with the iBoot code, the leak includes a documents directory that offers up additional information relevant to iBoot, which
Redmond Pie
suggests could make it much easier to find a bootrom exploit for permanently jailbreaking iPhones and iPads.
Apple has open sourced portions of macOS and iOS in recent years, but iBoot is something that Apple has been careful to keep private. As Motherboard points out, Apple's own bug bounty program pays out up to $200,000 for vulnerabilities discovered in secure boot firmware components.