Apple Says HomePod Consumes Less Power Than Average LED Bulb During Music Playback
Apple has outlined the HomePod's power consumption in an environmental report [PDF] about the speaker published today.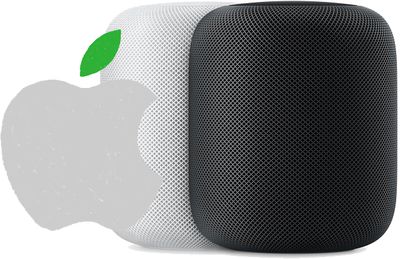 Apple says the HomePod consumes less power than an average ENERGY STAR certified LED household light bulb during music playback. The comparison is true, as a classic-shaped A-series LED bulb typically draws around 9-10 watts, while the HomePod draws around 8.74 watts with 115V of line voltage during music playback at 50 percent volume. Of course, power will vary depending on the volume.
The environmental report includes a chart with a complete breakdown of the HomePod's power consumption based on different line voltages. For those unaware, around 115V is standard in the United States and Canada, and around 230V is standard in many other countries like the UK. 100V is standard in Japan.


Apple says the HomePod is so energy efficient because it automatically enters a low power mode after eight minutes of inactivity. In this mode, the speaker draws between only 1.71 and 1.76 watts of power.
HomePod outperforms the stringent requirements of the ENERGY STAR Program Requirements for Audio/Video Version 3.0, consuming 50 percent less than the allowable energy for low power mode, according to Apple.
HomePod uses power-efficient components and software that can intelligently power them down during periods of inactivity. For example, through optimized power management features and a high-efficiency power supply, HomePod has been designed to be efficient in its low power mode, where the majority of time is spent. The result is that HomePod is energy efficient right out of the box.
The environmental report also notes the HomePod is free of brominated flame retardants, PVC, and beryllium, and adds that 100 percent of its packaging fibers are sourced from responsibly managed forests or recycled paper.
On a related note, an Apple support representative told 9to5Mac that the HomePod comes with a two-meter power cable in the box that is color matched in Space Gray or White. The representative said the cable is removable and user replaceable, but this wasn't the case on demo units, so it may be wrong information.
Apple began accepting HomePod orders today in the United States, United Kingdom, and Australia for $349, £319, and $499 respectively. The speaker can be used elsewhere in English for now, with French and German coming this spring.