2019 iPhones Could Have Smaller Notch as Apple 'Looking Into' Combining Face ID and Front Camera
A new report from South Korea's ETNews insinuates that iPhones may have a smaller notch in 2019 or beyond.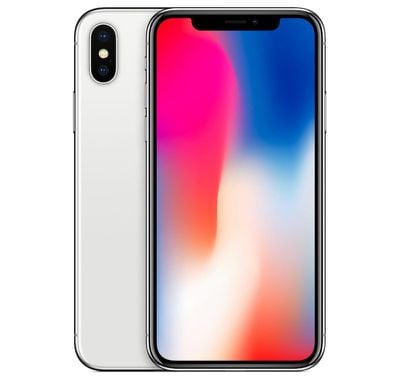 The report, citing industry sources, claims Apple is "looking into" combining the front-facing camera and Face ID on next year's iPhones, a move that could certainly reduce the size of the TrueDepth sensor housing.
According to industries, it is heard that Apple is planning to strengthen face sensing function starting from 2019 models. That is why it is planning to increase number of parts that will be used for iPhones and is looking into combination of a face recognition module with a camera module.
The confusing bit is that the report mentions a singular face recognition module, whereas Face ID is powered by an infrared camera, dot projector, and flood illuminator. The report doesn't specify how Apple would manage to combine these components, so like many very-early-on rumors, this one isn't entirely clear yet.


The notch is easily the most controversial attribute of the iPhone X's design. While many early adopters don't mind the small cutout at the top of the display, others have heavily criticized it, including The Outline's Joshua Topolsky.
The "notch" on the new iPhone X is not just strange, interesting, or even odd — it is bad. It is bad design, and as a result, bad for the user experience. The justification for the notch (the new Face ID tech, which lets you unlock the device just by looking at it) could have easily been accomplished with no visual break in the display. Yet here is this awkward blind spot cradled by two blobs of actual screen space.
Unfortunately for those critics, it doesn't look like the smaller notch will arrive in 2018, as new iPhones and iPads set to launch later this year are expected to have the same TrueDepth sensor housing as the iPhone X.
Back in November, KGI Securities analyst Ming-Chi Kuo said Face ID will be featured on a second-generation 5.8-inch iPhone X, a larger 6.5-inch iPhone X Plus, and a new mid-range 6.1-inch iPhone. Apple will also release at least one iPad Pro model with Face ID this year, according to Bloomberg News.
LG Innotek will reportedly supply all or the majority of 3D sensing modules for the next-generation iPhone and iPad models, based on an $821 million investment, which may have been funded at least partially by Apple.