Apple and Tencent, the company that owns the popular WeChat messaging app, have reached a deal that will let WeChat users resume sending in-app tips to content creators, reports The Wall Street Journal.
Apple first asked Chinese social networking apps to disable tipping functionality back in May 2017 as it violated App Store rules. Tipping, Apple said, was a form of in-app purchase that should be subjected to the same fees as other in-app purchases.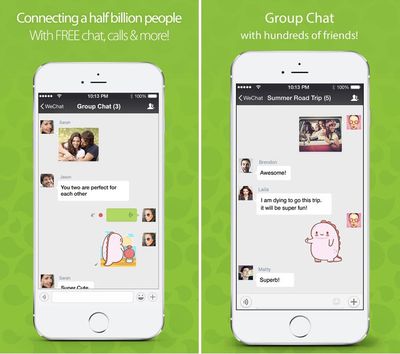 In June, Apple officially updated its App Store Review Guidelines and began allowing tipping, but as an in-app purchase, ensuring the company received its full 30 percent cut. Another tweak was made in September, however, officially allowing Apple users to send monetary gifts to other users without Apple taking a cut.
Tencent initially refused to reimplement tipping as an in-app purchase because in WeChat, tipping is a free service provided to customers to build engagement, with Tencent receiving no portion of the money.
Tipping will soon resume in WeChat, though, as WeChat creator Allen Zhang said on Monday that the company had reached an accord with Apple. Details are scarce, but Zhang said WeChat will tweak its platform so tips are paid to individual content creators.

"In the past, companies like Apple might have had a difficult time understanding China-specific features," Mr. Zhang said, according to a transcript of his remarks provided by Tencent. "We now all share a mutual understanding and we'll soon bring back the "tip" function."
With little detail available on the deal established between Tencent and Apple, it's not clear if Apple will be receiving a cut of tips sent between WeChat users, but the tipping feature should soon be returning to the app.