Intel Claims Security Flaw Also Impacts Non-Intel Chips, Exploits Can't Corrupt, Modify or Delete Data [Updated]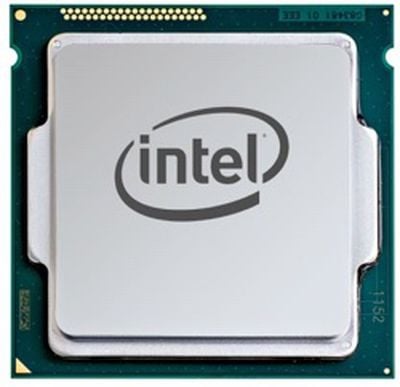 Intel this afternoon addressed reports of a serious design flaw and security vulnerability in its CPUs, shedding additional light on the issue that was uncovered yesterday and has since received extensive media coverage.
In a statement on its website, Intel says that it planned to disclose the vulnerability next week when additional software patches were available, but was forced to make a statement today due to "inaccurate media reports."
According to Intel, the issue is not limited to Intel chips and the exploits in question do not have the potential to corrupt, modify, or delete data. Despite Intel's statement, Intel chips are more heavily impacted, and it's worth noting that Intel makes no mention of reading kernel level data.
Intel and other technology companies have been made aware of new security research describing software analysis methods that, when used for malicious purposes, have the potential to improperly gather sensitive data from computing devices that are operating as designed. Intel believes these exploits do not have the potential to corrupt, modify or delete data.

Recent reports that these exploits are caused by a "bug" or a "flaw" and are unique to Intel products are incorrect. Based on the analysis to date, many types of computing devices -- with many different vendors' processors and operating systems -- are susceptible to these exploits.
Intel says it is working with several other technology companies including AMD, ARM, and operating system vendors to "develop an industry-wide approach" to resolve the problem "promptly and constructively."
As outlined yesterday, the design flaw appears to allow normal user programs to see some of the contents of the protected kernel memory, potentially giving hackers and malicious programs access to sensitive information like passwords, login keys, and more. Fixing the issue involves isolating the kernel's memory from user processes using Kernel Page Table Isolation at the OS level.
Despite reports suggesting software fixes for the vulnerability could cause slowdowns of 5 to 30 percent on some machines, Intel claims performance impacts are workload-dependent and will not be noticeable to the average computer user.
Intel has begun providing software and firmware updates to mitigate these exploits. Contrary to some reports, any performance impacts are workload-dependent, and, for the average computer user, should not be significant and will be mitigated over time.
Intel goes on to say that it believes its products are "the most secure in the world" and that the current fixes in the works provide the "best possible security" for its customers. Intel recommends that users install operating system updates as soon as they are available.
For Mac users, Apple has already addressed the design flaw in macOS 10.13.2, which was released to the public on December 6.
Update: Security researchers have now shared details about two separate critical vulnerabilities impacting most Intel processors and some ARM processors. Called Meltdown and Spectre, the vulnerabilities offer hackers access to data from the memory of running apps, providing passwords, emails, documents, photos, and more.
"Almost every system" since 1995 is impacted according to ZDNet, including computers and smartphones. Meltdown can read the entire physical memory of the target machine, while Spectre is able to break the isolation between different apps. Meltdown, an easy-to-use exploit, affects only Intel chips and can be addressed by a security patch, which could result in some performance issues. Spectre impacts all processors, including those from ARM and AMD, and while it is harder to exploit, there is no known fix. Fully addressing Spectre will require a re-architecture of how processors are designed.
It's not known if hackers have exploited Meltdown and Spectre as of yet, but there are proof-of-concept examples out in the wild. Google's Project Zero team had a hand in unearthing the vulnerabilities and Google has also shared details on the exploits. Full research papers on Meltdown and Spectre are available here.
Update 2: ARM and AMD have both issued statements following Intel's press release. AMD says there is a "near zero risk" to AMD processors at this time, while ARM says its processors are vulnerable.
From AMD:
There is a lot of speculation today regarding a potential security issue related to modern microprocessors and speculative execution. As we typically do when a potential security issue is identified, AMD has been working across our ecosystem to evaluate and respond to the speculative execution attack identified by a security research team to ensure our users are protected.

To be clear, the security research team identified three variants targeting speculative execution. The threat and the response to the three variants differ by microprocessor company, and AMD is not susceptible to all three variants. Due to differences in AMD's architecture, we believe there is a near zero risk to AMD processors at this time. We expect the security research to be published later today and will provide further updates at that time.
From ARM:
I can confirm that ARM have been working together with Intel and AMD to address a side-channel analysis method which exploits speculative execution techniques used in certain high-end processors, including some of our Cortex-A processors. This method requires malware running locally and could result in data being accessed from privileged memory. Please note our Cortex-M processors, which are pervasive in low-power, connected IoT devices, are not impacted.

We are in the process of informing our silicon partners and encouraging them to implement the software mitigations developed if their chips are impacted.