Intel Memory Access Design Flaw Already Addressed by Apple in macOS 10.13.2
A serious design flaw and security vulnerability discovered in Intel CPUs has reportedly already been partially addressed by Apple in the recent macOS 10.13.2 update, which was released to the public on December 6.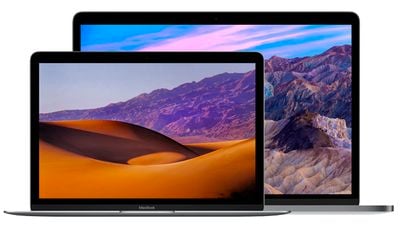 According to developer Alex Ionescu, Apple introduced a fix in macOS 10.13.2, with additional tweaks set to be introduced in macOS 10.13.3, currently in beta testing. AppleInsider also says that it has heard from "multiple sources within Apple" that updates made in macOS 10.13.2 have mitigated "most" security concerns associated with the KPTI vulnerability.
Publicized yesterday,
the design flaw
in Intel chips allows normal user programs to see some of the contents of the protected kernel memory, potentially giving hackers and malicious programs access to sensitive information like passwords, login keys, and more.
Full details on the vulnerability continue to be unavailable and under embargo, so it's not yet clear just how serious it is, but fixing it involves isolating the kernel's memory from user processes using Kernel Page Table Isolation at the OS level. Implementing Kernel Page Table Isolation could cause a performance hit on some machines.
According to The Register, which first shared details on the vulnerability, Windows and Linux machines will see a 5 to 30 percent slowdown once a fix is in place. It appears Macs may not be hit as heavily, as no noticeable performance slowdowns have been reported since the launch of macOS 10.13.2.
Ionescu also says that performance drop on a system with PCID (Process-Context Identifiers), available on most modern Macs, is "minimal," so most users may not see an impact on day-to-day Mac usage.