Apple's Upgraded TrueDepth Camera System in Future iPhones Will Necessitate Larger Batteries
iPhone models released in 2019 and later will likely feature an upgraded TrueDepth camera system that will consume more power, resulting in a need for larger-capacity batteries, according to KGI Securities analyst Ming-Chi Kuo.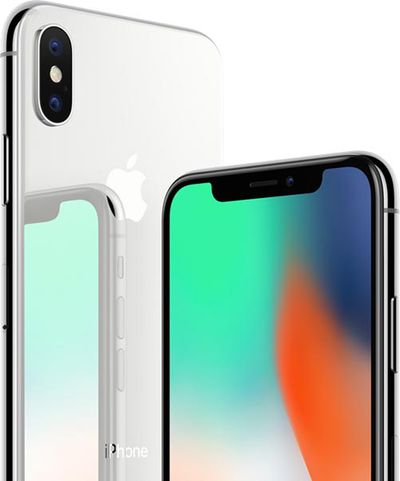 In a research note obtained by MacRumors, Kuo said Apple has technologies at its disposal to develop larger-capacity batteries.
Apple capable of designing new system for large-capacity batteries: We believe the adoption of TrueDepth camera for 3D sensing in 2017-18 will create demand for larger-capacity batteries. From 2019, we predict iPhone may adopt upgraded 3D-sensing and AR-related functions, and it will consume more power, further increasing demand for large-capacity batteries. We believe Apple's key technologies, including semiconductor manufacturing processes, system-in-package (SIP), and substrate-like PCB (SLP), will create the required space for larger batteries.
Kuo unsurprisingly expects Apple will use these technologies to continue increasing iPhone battery capacities in 2019 and 2020, as it routinely does, which should result in even longer battery life for future models.
Kuo reiterated that TrueDepth will be expanded to a trio of iPhone models next year, including a new 5.8-inch iPhone X, a larger 6.5-inch model we're calling iPhone X Plus, and a new 6.1-inch mid-range model with an LCD display, but it sounds like the facial system will remain unchanged in 2018.
As far as next year is concerned, Kuo previously said the second-generation iPhone X could have a one-cell L-shaped battery that would provide up to 10 percent additional capacity compared to the two-cell battery in the current iPhone X, which of course could result in slightly longer battery life.
He added that next year's so-called "iPhone X Plus" is likely to retain a two-cell battery design, but the larger size of the 6.5-inch device will still allow it to have a higher capacity in the range of 3,300 to 3,400 mAh.
Apple is expected to release the new iPhone X and iPhone X Plus in its usual timeframe of September to October next year.