TIME Ranks iPhone X and Apple Watch Series 3 Among Top 10 Best Gadgets of 2017
After previously earning the designation of one of the overall best inventions of 2017, the iPhone X has today been placed at the #2 spot on TIME's "Top 10 Gadgets of 2017" list. According to the magazine, Apple's new smartphone placed so highly because many of its features -- including Face ID and edge-to-edge display -- "will undoubtedly set a new standard for phones to come."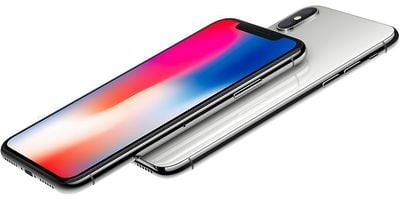 Yes, it's expensive. Yes, you'll probably have a hard time getting your hands on one. And yes, Android did it first. But the iPhone X's edge-to-edge screen and facial recognition system will undoubtedly set a new standard for phones to come. For one, Apple's Face ID system, even despite the security concerns, is already being used in more creative ways than Samsung's facial identification tech. Third-party apps like Snapchat and Warby Parker are taking advantage of the iPhone X's face-mapping technology to project realistic masks over your eyes or select glasses that suit your face's shape. That, combined with a sharp camera, long battery life, and large screen packed into a more palatable size, make Apple's iPhone X a top pick.
Below the iPhone X, the following gadgets round out the top five spots: Microsoft Surface Laptop (#3), DJI Spark (#4), and Samsung Galaxy S8 (#5). TIME's #1 gadget of 2017 is the Nintendo Switch, which it says is a "true knockout" thanks to its games library and ability to transform from portable gaming to playing on a TV at home. There is some overlap with the devices mentioned on TIME's new list with the Top 25 Best Inventions of 2017 article from last week, including the iPhone X, DJI Spark, and Nintendo Switch.
Sitting further down the list is another Apple product, the Apple Watch Series 3, which earned the #9 spot. TIME said that the advantages introduced in the new version of the Apple Watch, like a faster processor and barometric altimeter, were great additions. But the magazine said the truly notable addition was LTE: "the freedom to leave your phone at home when you step out to walk the dog or go on a run may be just enough to persuade smartwatch skeptics that the Apple Watch is worth considering, especially for athletic types."
To see more of the items listed by TIME, check out the Top 10 Gadgets of 2017 ranking right here.