iPhone X Named One of the '25 Best Inventions of 2017' by TIME
Apple's new flagship iPhone X is one of the best inventions of 2017, according to a new list of the top 25 inventions of the year published this morning by TIME magazine.
The smartphone, which launched on November 3, features some of the most radical design changes Apple has introduced in an iPhone since the first iteration of the device launched in 2007. It does away with the Home button, includes an entirely new user interface that embraces new gestures, brings impressive new camera technology, and introduces next-generation biometric authentication in the form of Face ID.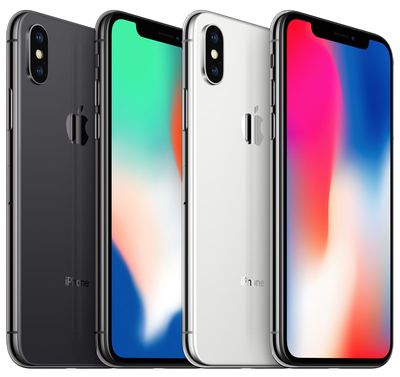 Apple Design Chief Jony Ive says Apple was "looking to the future" with the decision to remove the Home button, and that holding onto features, even those that have been effective, "is a path that leads to failure." As for cost, Ive says packing those features and impressive processing power into the iPhone X has "financial consequence."
Dan Riccio, Apple's senior vice president of hardware engineering, says the iPhone X is "something we really wanted to do since day one."
Based on estimates for demand, the iPhone X is a hit with consumers. It's received largely positive reviews, and despite some bugs and hiccups with a small number of issues, its launch has been a success.
The iPhone X is just one of 25 products that were named the best inventions of the year. Other items that were highlighted by TIME include the Jibo robot, Halo Top low calorie ice cream, the heated Ember mug that keeps coffee warm, a multi-directional elevator, 3D printed Adidas shoes, the Tesla Model 3, the DJI Spark, the Nintendo Switch, and fidget spinners.