Feral Interactive released DiRT Rally for macOS today, bringing the acclaimed rally simulation game to Mac for the first time. Developed and published by Codemasters for Windows and consoles, DiRT Rally has been praised for its realistic handling and pure focus on rally driving.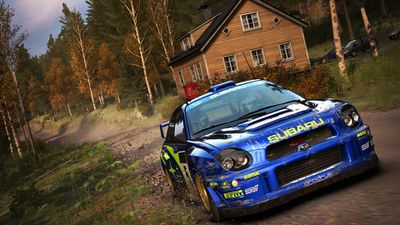 DiRT Rally is the most authentic rally game ever made, with a highly sophisticated handling model that perfectly captures the exhilaration of driving cars at the edge of control while tearing along treacherous, undulating tracks at breakneck speed. Its high-risk, high-reward gameplay challenges players to learn and master three different disciplines: the point-to-point races of Rally, the tight circuits of Rallycross, and the legendary slopes of Hillclimb.
Feral says the game is "driven by detail", with players able to tweak the brake bias and gear ratios of their cars to adapt to every combination of road surface and weather condition. The title is also said to have been "meticulously crafted" for macOS using the full power of Metal 2, Apple's latest graphics API.
The minimum system requirements are: Mac OS X 10.13, Intel Core i3 1.80GHz processor, 8GB of RAM, 48GB of disk space, a 1GB Nvidia 650, 2GB AMD Radeon R9 290M, or 1GB Intel HD4000 graphics card, and a keyboard (a driving wheel or gamepad is recommended).
DiRT Rally
for macOS is available from the
Feral Store
and
Steam
for $59.99/£39.99/€54.99, with its debut on the Mac App Store to follow soon.