Three Apple suppliers shared revenue reports today, providing a glimpse at how their contributions to Apple's latest product line-up affected their income in the month of October. Unsurprisingly, suppliers for Apple's flagship iPhone X, Pegatron and Wistron, both had good news to share with investors.
Pegatron reported consolidated revenues of $5.52 billion for October 2017, representing a 8.34 percent increase on month and 10.14 percent increase on year. Wistron had consolidated revenues of US$2.98 billion, a 12.37 percent increase on month and a 36.81 percent increase on year.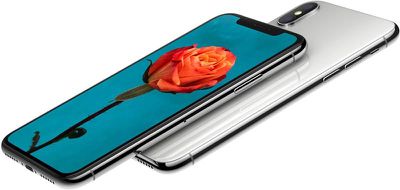 Elsewhere, Taiwan-based AirPods manufacturer Inventec saw revenues rise to $1.43 billion for October, representing a modest 0.45 percent increase on month but a more substantial 16.54 percent increase on year.
Apple switched to an all-glass casing for this year's entire iPhone lineup in order to support wireless charging, with Pegatron benefitting as the exclusive supplier of the wireless charger. Meanwhile, in its push to manufacture products locally in India, Apple chose Wistron to be the first original equipment manufacturer for 2017 iPhones in the country.
Inventec's more staggered rise in sales mirrors Apple's gradual achievement of supply/demand balance for AirPods. The popular earphones were introduced in September 2016, but prior to August, had been in extremely short supply, with a typical wait time of six weeks from order to delivery. By the end of September however, shipping estimates improved to 3 to 5 business days.
Looking ahead, Foxconn, Pegatron and Wistron have their work cut out to help Apple achieve supply/demand balance for the iPhone X, with online orders currently averaging a 3 to 4 week wait globally. Wistron's India operations also look set to expand beyond its current iPhone manufacturing plant in Bangalore, with recent reports that the OEM plans to build additional facilities in the region, while Inventec has reportedly landed large orders to manufacture Apple's Siri-based HomePod speaker, which is set to debut next month.