Apple Park Visitor Center Set to Open to the Public on November 17
The Visitor Center at Apple's new Apple Park campus will open to the public on Friday, November 17, according to an internal email that Apple sent out to employees today.
The date is also listed on a sign at Apple Park that was shared today on Twitter, but the sign does not offer up a specific time for the event.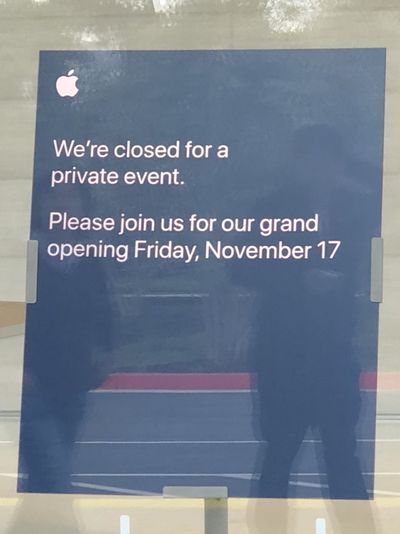 According to our source, the Apple Park Visitor Center features a gift shop with Apple-branded items available for purchase, much like the store at One Infinite Loop, but it does not have a full Apple Store and will not stock devices like the iPhone X.
Prior to the November 17 grand opening, Apple is inviting Cupertino residents who live near the Apple Park campus to preview the Visitor Center on Thursday, November 16. Residents can visit Apple Park from 3:00 p.m. to 8:00 p.m., with a photo ID confirming a nearby address required for entry.
The Apple Park Visitor Center features a rooftop observation deck that overlooks the main ring-shaped building on the campus, along with a cafe, an outdoor seating area, and indoor wooden tables.