iOS 11.2 Beta Fixes Calculator Bug Causing Incorrect Calculations when Numbers Are Rapidly Entered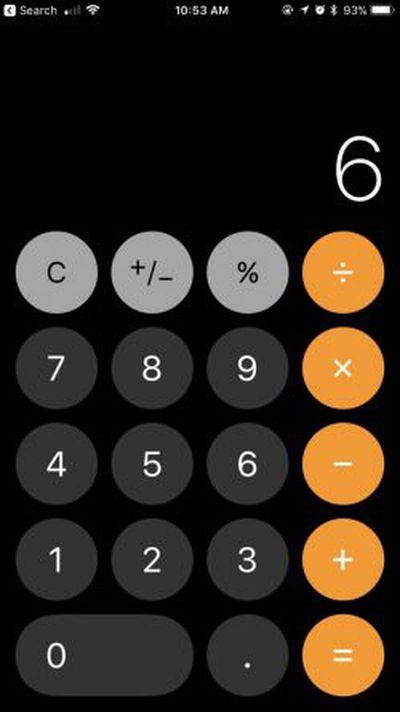 The new iOS 11.2 beta, released to developers this morning, addresses a Calculator animation issue that's been present since iOS 11 was released to the public in September and throughout the iOS 11 beta testing process.
In all versions of iOS 11 prior to iOS 11.2, a calculator animation causes some symbols to be ignored when entered in rapid succession. As an example, if you tap 1+2+3 and then hit the equals sign quickly, animation lag is likely to case the result to be 24 instead of 6.
With the iOS 11.2 beta, Apple has removed the animations from the calculator app, so calculations can be conducted rapidly with no need to pause between entering numbers to obtain the correct result.
Though the Calculator bug was present throughout the iOS 11 beta testing process, it gained significant attention last week, likely prompting the fix in today's beta. An Apple engineer said dozens of people had filed bug reports about the problem, and hundreds of complaints were lodged on reddit and the MacRumors forums.
iPhone users who regularly use the Calculator app should find it to be much more accurate with the slow animations removed.