Apple Working on Fix for Reachability Bug in iOS 11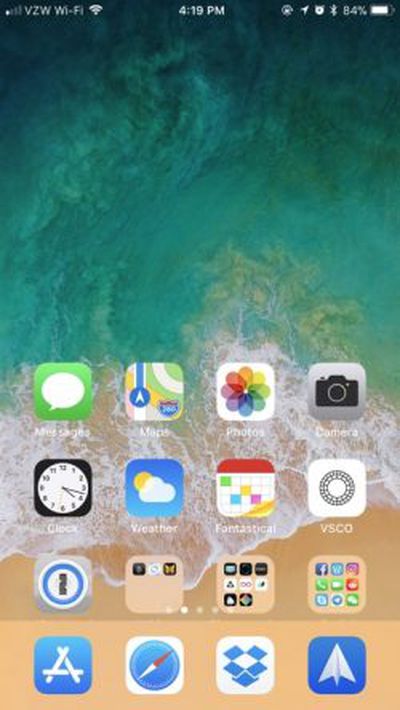 Apple is working on a fix for a Reachability bug that prevents the new iOS 11 Cover Screen with Notifications from being accessible from the middle of the iPhone's display, Apple engineering chief Craig Federighi told a MacRumors reader this afternoon.
In an email to Federighi, MacRumors reader Michael asked the following question:
Ever since iOS 11 was released as a beta, the ability to invoke the Notification Center from the middle of the screen during reachability was removed. This was an incredibly useful feature as one didn't have to awkwardly try to take ones' thumb all the way back to the top even though reachability was invoked---defeating the whole purpose of it for one crucial task.

If this was done by design I fail to see the purpose or any benefit whatsoever to its removal. If it's a bug, I hope Apple can get around to finally fixing this mistake/oversight.
Federighi replied to Michael's email with a short "We are fixing it" note, confirming that the issue will be addressed in a future version of iOS 11.
Reachability, accessible by tapping (not pressing) twice on the Home button, is designed to bring down the entire top portion of the iPhone's display so it is within thumb's reach for one-handed access to all of an iPhone's apps.
The iOS 11 Reachability bug has not been well publicized, but a few readers on the MacRumors forum have previously complained about it.
In iOS 10, when the Reachability gesture was used, a swipe down at the middle of the screen just above the app line brought down the Notification Center. In iOS 11, the Notification Center and the Lock Screen have been merged into one, so a swipe down in the middle of the iPhone's display should bring down the Lock Screen Cover Sheet to display a user's Notifications, but it doesn't work.
To access Cover Sheet Notifications in iOS 11, users need to swipe down from the very top of the iPhone's screen, meaning there's no way to access Notifications one-handed through Reachability at the current time.
It's not clear when the Reachability fix will be implemented, but it is not available in iOS 11.1 beta 2, which was released this morning. Today's update did, however, bring back the 3D Touch App Switcher, another feature that iOS users have been missing.