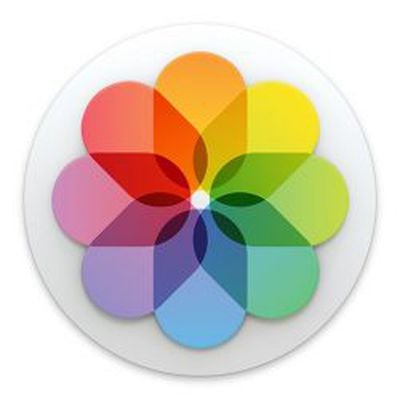 Apple's native Photos application got an update with the release of macOS High Sierra, including new library browsing features, a reorganized editing window, enhanced image recognition, and some additional tools to help make your photos look even better. Keep reading to find out what's new in the Photos app.

Browsing the Photos Library
Apple has tweaked the main Library interface in Photos. Whereas previous versions of Photos let you use tabs along the top of the screen in place of an optional sidebar, Apple has now fully embraced the latter as the main navigation area, and has also added a draggable selection counter to the browser that you use to move or export batches of photos.
The new sidebar is divided into five sections: Library, Devices, Shared, Albums, and Projects. The Library section is where you can select from different browsing options, including Memories, Favorites, People, Places, and a useful new option called Imports, which organizes your photos based on when they were imported into your library.


The Shared section contains links to any shared albums you've created, while likes and comments appear in the Activity feed. The Albums section meanwhile contains two collapsible sub-sections called Media Types and My Albums. Media Types contains auto-generated views of your photos filtered by Selfies, Panoramas, Live Photos, and the like, while My Albums contains all the albums you have manually created. Lastly, Projects is where any books, cards, calendars, prints, or slideshows you're working on appear.

The Editing Window
The Photos app also got a reorganized editing window in High Sierra. In addition to the sidebar, there's now a toolbar along the top of the screen with three tabs that let you toggle through three different editing sidebars, making for a less cluttered interface all around. Notice too that the One-click Enhance option is now an icon at the top right of the screen, next to the Done button. 


The Crop tab corrals the traditional crop functions in the sidebar, while the Filters tab is home to an enhanced selection of image filter presets, each with three variations to choose from – Vivid, Dramatic, and Black and White.
Selecting the Adjust tab switches the sidebar to all the usual advanced editing tools, including two new ones, Curves and Selective Color. The triangle beside each tool allows you to expand it for more options, or collapse it to make room for others.

Live Photos
Apple has introduced additional tools for editing Live Photos, including the ability to manually select the static image that represents the clip. This is achieved by adjusting the slider at the bottom of the editing window and selecting Make Key Photo.


You can also now trim Live Photos, and even apply effects such as a Boomerang-like back-and-forth effect and an ethereal Long Exposure style, similar to when a shutter has been left open for a long time. The icons at the bottom left of the editing window let you mute the clip or turn off Live Photo entirely.

Third-Party Photo Editor Support
Lastly, Apple has enhanced the integration of its native Photos app with third-party apps, which should come as good news to those looking to broaden their editing options.
For example, it's now possible to open a photo in a third-party app right from within your Photos Library. Not only that, any edits that you make within that third-party app are automatically saved back to your Photos library.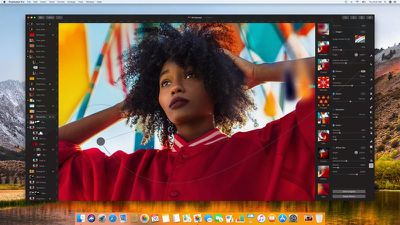 A number of popular third-party apps have already announced their support for Apple Photos, including Pixelmator Pro, Aurora HDR, Luminar, and Creative Kit. Several photo printers have also signed up, including Whitewall and Shutterfly. You can find more apps that support Photos by checking out the new dedicated section in the Mac App Store, which can also be accessed from within the Photos app.