iPhone 8 Adoption Expectedly Lower After First Weekend of Sales as Customers Await iPhone X
New data shows iPhone 8 and iPhone 8 Plus adoption was lower than previous models over the first three days of availability.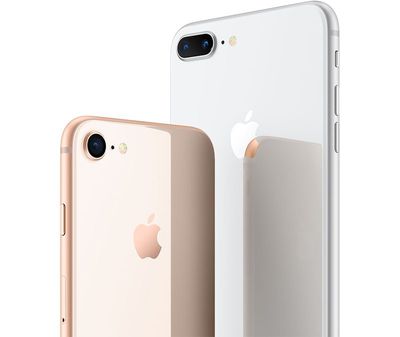 During the first weekend of sales, the devices combined for an estimated 0.7 percent market share of all iPhone models, the lowest since the iPhone 5s in 2013, according to mobile engagement platform Localytics.
With an estimated 0.4 percent market share, the iPhone 8 Plus recorded higher first weekend adoption than any Plus-sized iPhone ever, as demand continues to shift towards the larger 5.5-inch smartphone.


It is important to note the data does not represent actual sales of the iPhone 8 and iPhone 8 Plus, but measures users who have received the devices and started using one of the 37,000 apps integrated with the Localytics SDK.
The slow start for the iPhone 8 and iPhone 8 Plus is unsurprising, as the type of customers who would rush to purchase a new iPhone during the first weekend are likely waiting for the iPhone X to launch in November.
"Apple is betting big on the iPhone X, and so far it looks like consumers may be doing the same," said Localytics.
Apple stopped releasing first weekend sales numbers for new iPhone models last year, as demand typically outweighs supply, so the company feels it is no longer a representative metric for investors or customers.
In years past, we've announced how many new iPhones had been sold as of the first weekend following launch. But as we have expanded our distribution through carriers and resellers to hundreds of thousands of locations around the world, we are now at a point where we know before taking the first customer pre-order that we will sell out of iPhone 7.

These initial sales will be governed by supply, not demand, and we have decided that it is no longer a representative metric for our investors and customers. Therefore we won't be releasing a first-weekend number any longer.
iOS 11's estimated 22 percent adoption is also lower than previous versions through the first six days of availability.


These numbers may or may not be completely accurate, but together with shorter lines reported at Apple retail stores on iPhone 8 launch day, there is an overall sense there will be overwhelming demand for the iPhone X.