Amazon is actively developing a pair of smart glasses with Alexa virtual assistant built in, the Financial Times reported on Wednesday.
Designed like a regular pair of spectacles, the device will enable Alexa to be invoked by the wearer at any time and at all places, the report said, citing people familiar with Amazon's plans.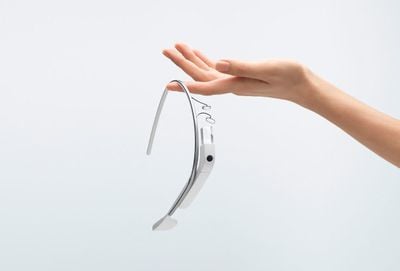 The founder of Google Glass is said to be working on Amazon's Alexa smart glasses
The company is reportedly including a bone-conduction audio system in the specs so that the wearer can hear Alexa's voice without inserting headphones.
The founder of Google Glass, Babak Parviz, is said to have been working on the Alexa product since he was hired by Amazon in 2014. Earlier this year, Google re-introduced its Google Glass wearable headset after discontinuing production in 2016.
In addition, The Financial Times reports that Amazon is also working on a more conventional home security camera, and that one or both of these products may appear before the end of this year.
Previous reports have claimed that Amazon is working on a successor to its popular Echo connected smart speaker and plans to bring the device to market this year in time to compete with Apple's HomePod, which is set to launch this December.
According to rumors that first surfaced in 2016, Apple is also working on several different kinds of smart glasses, with the main application of bringing augmented reality experiences to the wearer.
Reports this year suggest Apple's glasses will connect wirelessly to the iPhone, much like the Apple Watch, and will display "images and other information to the wearer".