KGI: Apple's Own Wireless Charging Accessory Will Not Debut at Today's Event
Apple isn't prepared to debut its own first-party wireless charging accessory for the upcoming iPhones, according to KGI Securities analyst Ming-Chi Kuo. The iPhone X, iPhone 8, and iPhone 8 Plus are all expected to support inductive wireless charging when they are announced later today, so in the interim between the smartphones' launch and the launch of a first-party Apple wireless charging pad, users will have to purchase third-party accessories.
Apple isn't ready for the launch of its own wireless charging accessory because it has "higher requirements for wireless charger RF specifications," according to Kuo. This means that there is currently no definite timetable for the mass production of Apple's accessory, and it's unclear when such a device will launch. Apple might even be waiting for certain "technological breakthroughs" before ramping up production.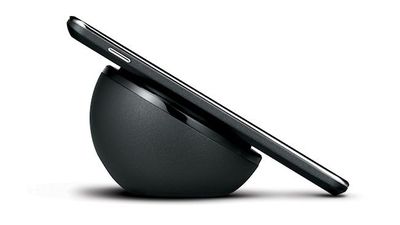 An example of a Qi wireless charging pad
Apple's own-brand wireless charger is not expected to debut at the media event, which we believe is primarily because Apple has higher requirements for wireless charger RF specifications, so there will be no definite mass production timetable prior to technological breakthroughs. However, the new iPhone models supports the WPC standard, so we think users will be able to purchase and use non-Apple WPC-compliant wireless chargers with the new iPhone models.
In the same report, Kuo said that Foxconn is planning to see a significant ramp-up in production on its 5.5-inch LCD iPhone assembly line, by as much as 70-80 percent. This falls in line with previous reports that said Apple plans to boost production and availability of the iPhone 8 and iPhone 8 Plus, while the OLED iPhone X will be particularly difficult to come by early on.
We're now just a few hours away from the official unveiling of the tenth-generation iPhone X, iPhone 8, iPhone 8 Plus, Apple TV 4K, Apple Watch Series 3, and more, all taking place at the Steve Jobs Theater at Apple Park. MacRumors will follow all of the stories and news coming out of the event today with a live blog, articles, video recap, and more. Follow our @MacRumorsLive Twitter account ahead of time to see live tweets as Apple breaks news during the event.