OLED iPhone 8 Rumored to Ship Sometime After Standard iPhone 7s Models
Apple's upcoming OLED iPhone 8 will not ship out alongside the standard LCD-equipped iPhone 7s and iPhone 7s Plus, reports TechCrunch, citing "trusted sources."
The high-end iPhone 8 will instead "ship out at a later time," but TechCrunch says it is unclear how long it will be between the availability of the two more affordable models and the iPhone 8.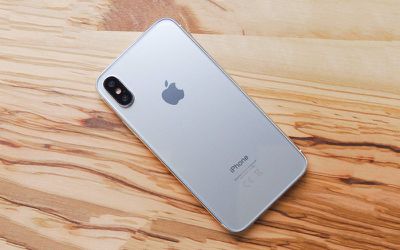 Apple is planning its iPhone-centric event for Tuesday, September 12, and rumors have suggested the company will start accepting device pre-orders on Friday, September 15, with the first of the new iPhones becoming available on Friday, September 22.
If TechCrunch's information is correct, it's possible Apple will allow people to submit orders for the iPhone 8, but those orders may not ship out until sometime later in the year. Presumably, the iPhone 7s and the iPhone 7s Plus will ship out as planned in September.
Just this morning, The Wall Street Journal said iPhone 8 manufacturing issues could lead to extended supply shortages and shipping delays. Due to problems creating the OLED displays for the device and difficulties integrating Touch ID under the display (a plan that was later abandoned) Apple is said to be approximately about a month behind on its manufacturing timetable.
We have been hearing persistent rumors about serious iPhone 8 supply constraints for months. While it's true that supply issues plague every new iPhone release, especially when it comes to the most popular models, warnings of supply problems have been notably more prominent this year.
Trusted KGI Securities analyst Ming-Chi Kuo has said the iPhone 8 will see "severe" supply shortages following its release and that it could take into the early months of 2018 for Apple to reach supply/demand balance, while a July report from Japanese site Mac Otakara said Apple may not start shipping the device to consumers until October or early November.