Samsung's OLED Display Monopoly May Explain iPhone 8's Rumored $1,000 Price
Samsung is one of the only companies able to reliably mass produce OLED displays suitable for Apple's smartphone needs, giving Samsung a monopoly over OLED panel display and allowing the South Korean company to charge high prices.
In a new research note shared with investors this morning, KGI Securities analyst Ming-Chi Kuo says OLED iPhone panel supply is "controlled wholly by Samsung," with Samsung likely charging Apple $120 to $130 per OLED panel module, which is approximately $75 more than the 5.5-inch LCD module price of $45 to $55 for "Plus" sized iPhones.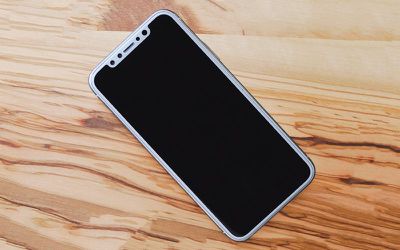 The high price Apple is currently shelling out for OLED displays explain in part why we're hearing rumors suggesting pricing on the upcoming OLED-equipped "iPhone 8" could start at somewhere right around $1,000 for the entry-level model. Along with an OLED panel, it also uses 3D sensor camera components for facial recognition and many other advanced components that could also add a premium to the price.
OLED displays being provided by a single manufacturer may also explains some of the rumors we've heard about manufacturing difficulties and supply constraints. We're still expecting the new OLED iPhone to be available in limited quantities for several months after its launch.
Kuo says Apple urgently needs to find another company that can supply OLED displays, and Apple is making an effort to do so. Apple is said to be investing billions in LG's OLED smartphone production with the goal of eventually securing 45,000 panels per month for future iPhones starting in 2019.
Apple is also rumored to have purchased OLED display production machinery from a company in Taiwan to research OLED technology in order to cut down on its reliance on Samsung, and there have been rumors pointing towards a partnership with Japan Display.
Until Apple is able to diversify its OLED supply chain, it will be difficult for the company to secure enough inventory at a reasonable enough price to build a full iPhone lineup with OLED panels, which is its ultimate goal for 2018 or 2019. This year, Apple will introduce one OLED iPhone and two iPhones that use standard LCD panels.