Virgin Mobile USA Offering One Year of Unlimited Data to iPhone Switchers For Just $1
Virgin Mobile USA today announced that customers who bring their existing iPhone, and transfer their phone number from another carrier, will receive one year of unlimited talk, text, and data for just $1 with AutoPay enabled. The limited time promotion is available until August 31, 2017.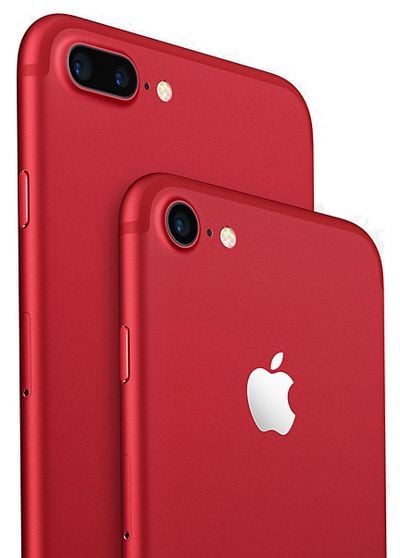 The deal is also available to customers who purchase a brand new iPhone at full cost from Virgin Mobile, which sells the iPhone 7, iPhone 7 Plus, iPhone 6s, and iPhone 6s Plus for the same prices as Apple. Virgin Mobile also sells the iPhone SE for $279.99, which is $120 off its regular $399 price.
Once an iPhone is verified as compatible with Virgin Mobile, which operates on Sprint's network, a SIM card will be shipped with instructions to install it and activate the device. SIM cards can be ordered for free on Virgin's website until Friday, September 29, at which point the starter kit will cost $25.
Since Virgin Mobile USA shares Sprint's network, only CDMA versions of the following iPhone models are compatible:
- iPhone 5s
- iPhone SE
- iPhone 6 and iPhone 6 Plus
- iPhone 6s and iPhone 6s Plus
- iPhone 7 and iPhone 7 Plus


During the 12-month promotional period, so-called "Inner Circle" members will receive unlimited talk, text, and data with a few caveats: video quality is limited to up to 480p resolution, music streams at up to 500 kbps, and games stream at up to 2 Mbps. Virgin promises 4G LTE speeds for "practically everything else."
Customers who use more than 23GB of data in a billing cycle will be de-prioritized during times and places where the network is constrained.
Mobile Hotspot is available for an additional $10 per month, providing up to eight tethered devices with a dedicated allotment of 10GB of high-speed data to share each month. Unlimited calls to Mexico and Canada, and unlimited worldwide text messaging, can also be added for $5 per month.
After the $1 offer, customers will be transitioned to Virgin Mobile's standard pricing of $50 per month for unlimited talk, text, and data, with all of the aforementioned caveats. Taxes are extra.
Overall, there doesn't seem to be any obvious catches hidden in the fine print. Virgin Mobile doesn't have contracts, so customers should be able to take their iPhone to a different carrier at any point. Virgin Mobile is simply looking for customers to try out its network, similar to its parent Sprint's free-year offer.