Huawei Boosts Goal of Outselling iPhone as AT&T Agrees to Carry Its Upcoming Flagship
AT&T has tentatively agreed to sell a flagship smartphone made by Chinese company Huawei, according to The Information.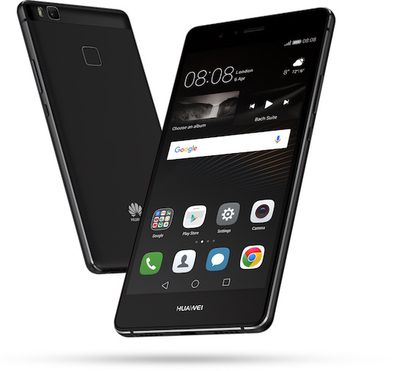 The report, citing people familiar with the matter, said the device AT&T carries may resemble Huawei's upcoming Mate 10 smartphone, a new high-end model that the company is rumored to unveil in Europe this October. However, the smartphone could have a different name in the United States.
A deal isn't finalized until the phone clears all the technical hurdles and the companies agree on the commercial terms of the release. Huawei's engineers are working on hardware and software modifications that are necessary for meeting U.S. telecom standards and AT&T's requirements, the people said.
The partnership would be a major win for Huawei, already the world's third largest smartphone maker by market share.
Huawei is the most popular smartphone maker in China, and it has aggressively pushed into Canada and several European countries, but it has considerably less brand awareness in the United States, where it lacks agreements with the big four carriers Verizon, T-Mobile, Sprint, and until now, AT&T.
American customers have to resort to retailers such as Best Buy, Walmart, or Amazon to purchase a Huawei smartphone, reducing the brand's visibility in a country where Apple and Samsung reign supreme.
Huawei's reputation also suffered when it was banned from selling network equipment in the United States. In 2012, citing a risk to national security, a U.S. congressional report raised concerns that Huawei could build backdoors in their equipment to leak sensitive information from the U.S. to China.
Huawei has denied those claims, and the company has expressed hope that the ban will eventually be lifted. Of note, the ban doesn't appear to affect Huawei's ability to sell smartphones in the United States.
A deal with AT&T could help Huawei achieve its lofty goal of becoming the world's largest smartphone maker by 2021, a feat that would require leapfrogging both Apple and Samsung in sales.
Huawei shipped an estimated 38.4 million smartphones in the June quarter, a 20 percent increase over a year ago, according to research firm Strategy Analytics. By comparison, Apple reported it sold 41 million iPhones in the same period, up nearly 2 percent from the year-ago quarter.
"Huawei is now closing in fast on Apple and Apple will be looking nervously over its shoulder in the next few quarters," said Woody Oh, Director at Strategy Analytics. "Huawei is outperforming across Asia, Europe and Africa with popular Android models such as the P10 and Mate 9."
Huawei held just 1 percent market share in the United States as of the first quarter, according to research firm IDC.