Apple Expected to Report Second-Best June Quarter Ever Today as Investors Look Ahead to iPhone 8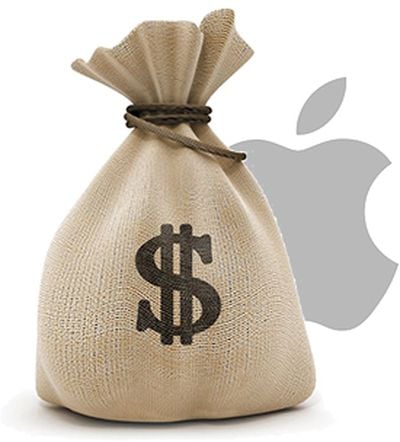 Apple is set to report its earnings results for the third quarter of its 2017 fiscal year at 1:30 p.m. Pacific Time today.
Apple provided the following guidance for its third quarter on May 2:

• revenue between $43.5 billion and $45.5 billion
• gross margin between 37.5 percent and 38.5 percent
• operating expenses between $6.6 billion and $6.7 billion
• other income/expense of $450 million
• tax rate of 25.5 percent
That guidance suggests Apple will report its second-best third quarter earnings results in the company's history. The quarter corresponds with April 1, 2017 through July 1, 2017.
Apple's Fiscal Third Quarter

• 2013: $35.3 billion
• 2014: $37.4 billion
• 2015: $49.6 billion
• 2016: $42.3 billion
• 2017: $43.5+ billion
Wall Street's consensus is that Apple will report approximately $44.9 billion revenue and earnings per share of $1.57, according to dozens of estimates averaged by Thomson Reuters and Yahoo Finance.
Apple is forecasted to have sold 40.7 million iPhones, 9 million iPads, and 4.3 million Macs, according to average estimates shared by Wells Fargo, compared to 40.4 million, 9.95 million, and 4.25 million respectively in the year-ago quarter.


MacRumors.com compiled third quarter estimates from several financial institutions and analysts tracking Apple and the company's stock. The figures are listed below, ranked from highest to lowest in quarterly revenue.


All signs point to Apple reporting an above-average and generally unsurprising June quarter. The most interesting takeaway will be Apple's fourth quarter guidance and any clues that provides about the so-called iPhone 8.
In addition to iPhone sales, investors will be looking for continued growth of Apple's services category, which includes the likes of the App Store, iTunes Store, Apple Music, Apple Pay, AppleCare, and licensing fees.
Apple CEO Tim Cook and CFO Luca Maestri will discuss the company's financial results on a conference call at 2:00 p.m. Pacific Time. MacRumors.com will transcribe the call as it unfolds for those unable to listen.