Apple Begins Surveying Spain With Mapping Vehicles
Since 2015, Apple has been using LIDAR-equipped mapping vehicles to capture street-level imagery for the Apple Maps app. Apple has expanded the areas where it is collecting data several times over the course of the last two years, and according to the latest update to the company's support page, Apple Maps vehicles have recently made their way into Spain.
Apple regularly highlights the countries and cities around the world where its vehicles are located, and between July 3 and August 13, Apple will collect data in the Biscay province of Spain, in Arratia-Nerbioi, Busturialdea, Durangaldea, Enkarterri, Greater Bilbao, Lea Artibai, and Uribe-Kosta.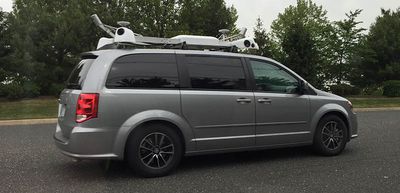 Apple is also collecting data in new areas in England, France, Italy, and multiple U.S. states during the months of July and August, but Apple Maps vehicles have been seen in these countries in the past. Data collection in Vermont, Rhode Island, and New Hampshire in the United States may be new, however.
According to Apple's support page, the information collected by the mapping vehicles will be used to improve Apple Maps, but just what Apple plans to do with the data remains unclear.
Because Apple promises to blur faces and license plates ahead of publication, there's been speculation that the company is working on a "Street View" addition to Apple Maps to mirror Google Maps, but it's also possible that the imagery is being used to bolster the autonomous driving software that's in development at Cupertino headquarters, as was recently proposed by analyst Neil Cybart.
Over the course of the last two years, Apple's mapping vehicles have surveyed more than 30 U.S. states and several countries including England, Ireland, Italy, France, and Sweden.