Apple Releases Revised Version of Second macOS High Sierra Beta for Developers
Apple today released a revised version of the second macOS High Sierra beta, introducing macOS High Sierra Developer Beta 2 Update 1. The new version of High Sierra comes a little over a week after the second macOS High Sierra beta was first released to developers.
The new beta can be downloaded from the Apple Developer Center, and once installed, subsequent betas will be available through the Software Update mechanism in the Mac App Store.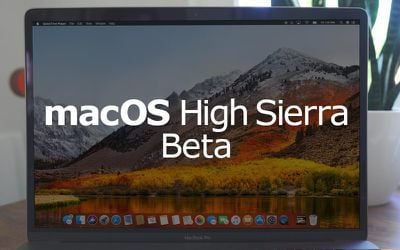 Apple earlier this week introduced updated versions of both iOS 11 and tvOS 11, and those beta 2 updates preceded public beta releases, so it's possible we'll get a macOS High Sierra public beta release in the near future.
macOS High Sierra builds on features introduced with macOS Sierra. It focuses on new core storage, video, and graphics technology, introducing a new Apple File System (APFS), High Efficiency Video Codec (HEVC) and an updated version of Metal with support for VR and external GPUs.
Some apps are also gaining new features. Photos has gained a new sidebar that's designed to make it easier to access editing tools and albums, and there are new filters and editing options like Curves and Selective Color. Photos also supports external editing apps like Photoshop and Pixelmator, saving changes made in those apps, and it interfaces with third-party printing services.
Safari is gaining speed enhancements, an option to end autoplay video, and a new feature that puts a stop to data tracking. Siri in macOS High Sierra has expanded music capabilities and a new, more natural voice, and Spotlight supports flight status information. There are also improvements to iCloud, FaceTime, Messages, and Notes.
macOS High Sierra is available only for registered developers at the current time, but as mentioned above, Apple may be preparing to release a public beta to give other testers a chance to try the software before it sees a public launch in the fall.