New Safari Web Browser Features Coming in macOS High Sierra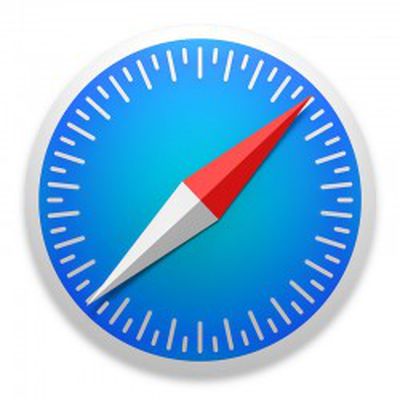 During last week's keynote at the Worldwide Developers Conference, Apple announced a number of additional features coming to Safari web browser as part of its new macOS High Sierra operating system, due to release in the fall.
Apple claims that in its current form Safari is the fastest web browser in macOS when compared with Chrome and Firefox, but it is promising even more speed and better power efficiency in High Sierra.
One of the most welcome new features that was announced at WWDC is Autoplay blocking. This prevents websites from playing video the moment you visit a page, which should make browsing a lot less infuriating. As of the High Sierra developer beta, the feature is enabled by default for all sites, but can be specified on a per site basis by the user.


Another new Safari feature that Apple is introducing is called Intelligent Tracking Prevention. (This appears in iOS 11 under the Safari setting "Try to Prevent Cross-Site Tracking".) Safari was one of the first browsers to include mechanisms that try to prevent cross-site tracking – blocking of third-party cookies is a default Safari behavior – but elaborate API methods have been employed to overtake those efforts in the intervening years.
Apple's own testing has found that popular websites can harbor more than 70 cross-site tracking and third-party cookie trackers that all silently collect data on users while making the browsing experience increasingly sluggish.


To solve this, Apple's new feature uses local machine learning to identify cookie types and partition them or purge the cross-site scripting data of suspect ad trackers, without affecting the functioning of helpful cookies like those containing localized data or login details, for example. The feature should increase user privacy as well as boost overall browsing speed.
Elsewhere in Safari, users will be able to specify a number of other web page settings on a per-site basis. For example, it will be possible to set a zoom level for a particular web page, as well as enable/disable notifications and content blockers, and set camera/microphone and location service privileges for a site so that they remain active the next time you visit.


In addition, Apple has added a new Reader Mode option that lets users automatically enter the stripped down easy-reading mode whenever they visit a website, enabling them to enjoy content without ads, navigation and other distractions as a default setting.
The new Safari will be available in the Public Beta of macOS High Sierra, which is expected to drop later this month. Eager users can also get a taste of the new features in the latest release of the Safari Technology Preview.