This Week's Cover of 'The New Yorker' Was Sketched on an iPad
This week's cover of The New Yorker has been sketched using an iPad and Apple Pencil, created by illustrator Jorge Colombo. The image depicts Brooklyn Bridge Park in Brooklyn Heights that Colombo frequents, with the artwork capturing a couple of basketball games and spectators at the park.
Apple CEO Tim Cook shared The New Yorker cover on Twitter this morning, with a quote from Colombo who mentioned his fear that one of the basketballs would fly near him and hit his iPad.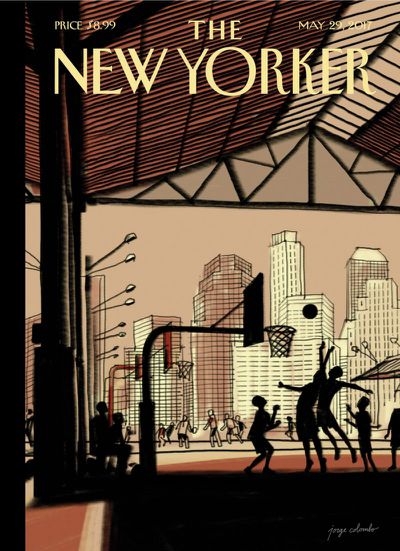 It's one of my favorite places to hang out," Jorge Colombo says, about the park he sketched, on an iPad, for the cover of this week's issue. "I live down the street, in Brooklyn Heights, so I go there all the time, either to take the East River Ferry or just to relax by the water.

It is a magnet—people come from all of Brooklyn's many neighborhoods just to take a selfie by the waterfront or picnic by the water. This was a risky drawing to make, though: I kept worrying that the ball would hit me or the iPad."
The New Yorker also shared a video of Colombo's illustration process on its website this week. Apple's iPad and Apple Pencil have been celebrated as tools for artists in the past, with Apple recently highlighting Rob Zilla's NBA illustrations. Apple's tablet was even used to create the poster for Stranger Things on Netflix.