Apple Raises $7 Billion in Debt Ahead of Trump's Proposed Tax Holiday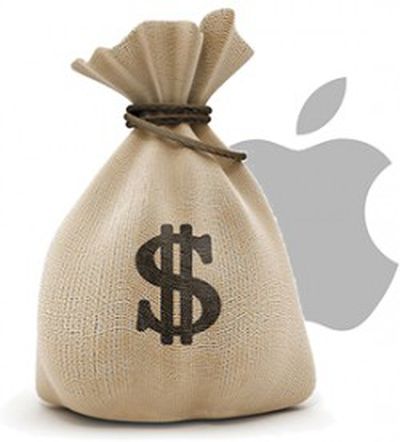 Apple has raised $7 billion in debt in a six-part bond sale, according to the company's final pricing term sheet filed with the Securities and Exchange Commission today. The fixed and floating notes mature between 2020 and 2027.
Apple said it entered 2017 with $256.8 billion in cash and marketable securities, but approximately 93 percent of that amount is held outside of the United States. Those foreign reserves would be subject to up to a 35 percent corporate tax rate if repatriated, so Apple turns to the debt markets to raise money at a cheaper cost.
Apple will use the $7 billion raised to continue funding dividend payments and share buybacks. Apple expanded its share repurchase authorization by an additional $50 billion this week, and the company says it expects to spend a total $300 billion in cash under its capital return program through March 2019.
Apple also typically puts the money towards operational expenses, repayment of earlier debt, and acquisitions of other companies. Then there's Apple's new $1 billion advanced manufacturing fund announced by CEO Tim Cook earlier this week, which will need to be funded eventually as well.
Apple may not have to raise as much through debt markets in the future, as U.S. President Donald Trump has expressed his desire for a tax holiday that would allow domestic companies to repatriate foreign cash at a discounted tax rate. Reports have suggested the rate could be as low as 10 percent.
Interestingly, unlike many of Apple's recent bond offerings, today's sale does not include any notes with 30-year maturities. Some analysts believe Apple may be avoiding long-term bonds given the possibility of a tax holiday.
Peter Tchir of Brean Capital in a note to clients obtained by Barron's:
This is the 7th time Apple has come to market with a big slate of bonds. They started in 2013 with no debt and should be at about $100 billion by the end of today. In each of those prior deals they issued 30 year bonds - but not this time. Is it uncertainty over taxes? Talk about an ultra-bond on treasury side? Repatriation? Maybe it means nothing, but I think it is at least mildly curious that they aren't doing a new long bond here.
Apple's financial chief Luca Maestri this week acknowledged "there is a lot that still needs to happen there," in regards to the Trump administration's tax plans. "The program we're announcing today reflects the current tax legislation in this country," he said. "Obviously we will reassess our situation if things change."
Note: Due to the political nature of the discussion regarding this topic, the discussion thread is located in our Politics, Religion, Social Issues forum. All forum members and site visitors are welcome to read and follow the thread, but posting is limited to forum members with at least 100 posts.