Apple CEO Tim Cook: 'Demand Was Stronger Towards iPhone 7 Plus Than We Expected'
Apple did not expect so many people to choose the iPhone 7 Plus over the iPhone 7, according to statements made by Apple CEO Tim Cook during today's second quarter earnings call.
"One of the things we didn't get right was the mix between the iPhone 7 and iPhone 7 Plus," said Cook. "Demand was much stronger towards the iPhone 7 Plus than we expected." Apple's misestimation of the popularity of the iPhone 7 Plus led to some shortages of the bigger-screened device during the December quarter.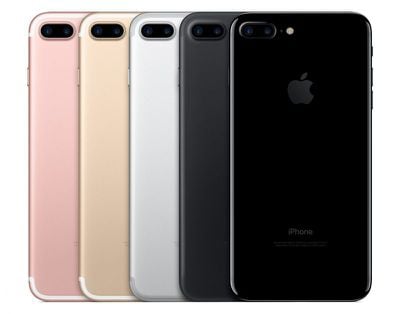 Apple sold the highest number of Plus models in the first half of fiscal 2017 than ever before, higher than the iPhone 6 and 6s lineups. Cook says it took Apple a while to "bring the iPhone 7 Plus into balance," something that occurred early in the second quarter.
According to Cook, Apple learns from its mistakes. "Every time we launch something, we learn something, and we brush up our models and apply everything we learn for next time," he said.