Apple to Provide Song Snippets for Music Video App Musical.ly
Apple is teaming up with popular music video app Musical.ly to promote Apple Music, reports Recode. Apple will soon provide song snippets and clips to the service, which is designed to let users create and share their own music videos.
Apple Music content will be replacing content from UK-based provider 7digital as soon as tomorrow.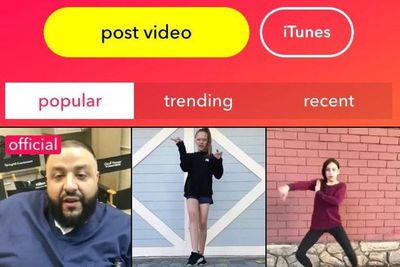 Through the partnership with Apple, and with Apple's access to licensing deals, Musical.ly will be able to expand the number of countries where it is available from 30 to 120.
Musical.ly, which calls itself an entertainment social network, has been around since August of 2014, but has recently seen a surge in popularity among teenagers. In exchange for the right to use Apple Music content, Musical.ly will promote the Apple Music service to its users and will let Apple Music subscribers listen to full songs within the Musical.ly app.