Huawei Continues to Catch Apple, But Still Fighting to Gain Popularity in United States
Huawei, the world's third-largest smartphone maker, continued to gain on Apple in the first three months of the year, with an impressive 21.7 percent growth, according to market research firm IDC.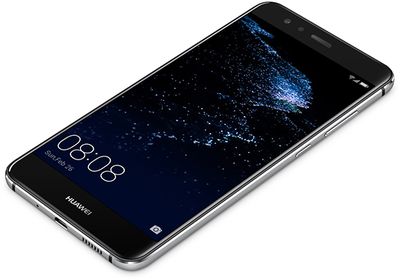 Huawei shipped an estimated 34.2 million smartphones worldwide in the first quarter, capturing 9.8 percent market share, based on data from IDC's Worldwide Quarterly Mobile Phone Tracker. That's up from an estimated 28.1 million smartphones it shipped in the year-ago quarter.
By comparison, Apple shipped an estimated 51.6 million iPhones in the quarter for 14.9 percent market share. Apple essentially saw no smartphone growth in the quarter as the market remains highly saturated, and due to seasonality factors as consumers anticipate a widely rumored trio of new iPhone models.


Huawei has previously outlined its ambitions to dethrone Samsung as the world's largest smartphone maker within the next four years, a tall task that would require leapfrogging Apple in the process.
"We want to grow into top two market share, and, in the future, top one by 2021," Huawei's consumer head Richard Yu said in February.
Huawei's biggest problem is that it still lacks considerable brand awareness in the western world. In the United States, it does not even crack the list of the top ten most popular smartphone brands, largely because it lacks agreements with the country's biggest carriers Verizon, AT&T, T-Mobile, and Sprint.
American customers have to resort to retailers such as Best Buy or Walmart, or Huawei's direct sales website, to purchase one of their unlocked devices, reducing the brand's visibility in the country.
Huawei has yet to reveal any larger plans for the United States, but in Canada, the company will begin selling its flagship P10 and P10 Plus smartphones through nationwide carriers Rogers and Bell starting in early June. Huawei has also been pushing its brand in Canada during the 2017 Stanley Cup Playoffs.
If Huawei can find success in Canada, then perhaps it will consider tackling the much larger U.S. market next.