Facebook Messenger has allowed users to send money to one another since 2015, but as of today, the chat platform is being updated with a new group payments feature.
With Facebook Messenger for the web and Android devices, users can now send and receive money between groups of people, useful for splitting a restaurant bill or pooling money for a group gift.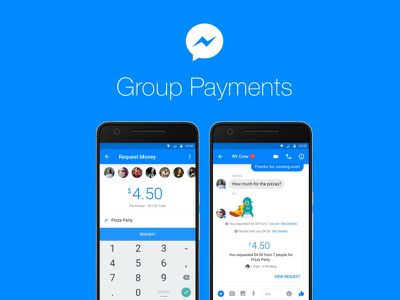 Group payments can be sent in any group conversation by tapping the plus sign to access chat features and then choosing the ($) payments icon. From there users can pick who to send money to or request money from, and a message within the group chat will keep track of who has paid.
Enter the amount you want to request per person or the total sum to divide evenly, either including yourself in the calculation or not. Finally, you can specify what the money is for - maybe a "Pizza Party," teacher gift, or more. Once you're ready, tap Request.
The Messenger group payments feature is limited to users in the United States and at the current time, it's not available on Messenger for iOS devices. Facebook does not mention if and when the feature will come to its iOS app, but features first introduced on the web do often expand to the iPhone and the iPad.