Earlier this week, several Apple executives, including marketing chief Phil Schiller, software head Craig Federighi, and hardware engineering VP John Ternus, invited several journalists to Apple's campus to discuss the future of the Mac Pro, among other topics.
The information that was shared in that interview has been well-covered in recent days, but TechCrunch today published the entire interview transcript, which is well worth reading for those who want a complete uninterrupted look at what Apple had to say on the topic of the Mac Pro and its professional customers.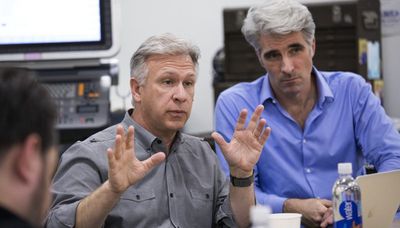 During the interview, Schiller and Federighi apologized to professional users for the delays with the Mac Pro and unveiled work on a new modular Mac Pro that will address issues with the current machine, including upgradeability and support for single high-end GPUs.
The new Mac Pro, which will also come with a professional display, isn't going to come in 2017, so in the meantime, Apple has significantly dropped the prices on its older Mac Pro machines, all of which still contain hardware from 2013.
Other tidbits shared in the interview include Apple's plans for the iMac, what went wrong with the design of the current Mac Pro, news on the Mac mini, Apple's thoughts on the MacBook Pro Touch Bar, the importance of pro users, and more.