Adobe today rolled out new updates for Illustrator CC and InDesign CC, introducing new features and improvements.
For Illustrator CC, Adobe is introducing a new image crop tool for manipulating embedded images, which means Illustrator users no longer need to create clipping masks to hide image content or switch over to Photoshop to crop images.
Adobe says the new feature will reduce the size of Illustrator CC files, bringing increased tool performance.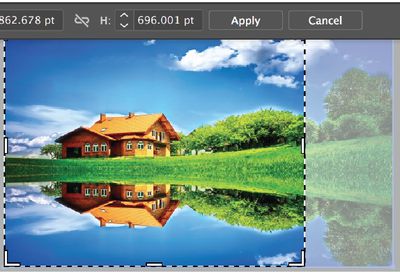 As for InDesign CC, Adobe is debuting a new user interface that's meant to be easier to navigate. Tools and panels (selection, text, pen, and eyedropper) are gaining new icon designs with the aim of creating a distraction-free workspace, and users can expect a more modern, flat look. There are also four UI themes: dark, medium-dark, medium-light and light.
InDesign CC is also gaining design-ready quick-start templates that can be obtained from Adobe Stock when creating a new document.


Adobe Illustrator and Adobe InDesign are part of Adobe's suite of Creative Cloud apps and can be accessed through a Creative Cloud Subscription priced at $19.99 per month.