Apple Releases macOS Sierra 10.12.4 With New Night Shift Mode
Apple today released macOS Sierra 10.12.4, the fourth major update to the macOS Sierra operating system that launched on September 20. macOS Sierra 10.12.4 has been in testing since January 24, with Apple having seeded eight betas ahead of its public release.
macOS Sierra 10.12.4 is a free update for all customers who are running macOS Sierra. The update can be downloaded using the Software Update function in the Mac App Store.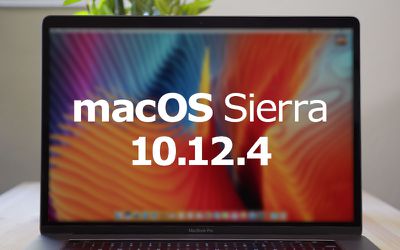 macOS Sierra 10.12.4 brings iOS's Night Shift mode to the Mac for the first time. Night Shift, first introduced on iOS devices in iOS 9.3, is designed to gradually shift the display of a device from blue to a subtle yellow, cutting down on exposure to blue light. Blue light is believed to interrupt the circadian rhythm, disrupting sleep patterns.
Night Shift is activated through the Displays section of System Preferences, where a setting to have it come on at sunset and turn off at sunrise is available. It can also be set to turn on and off at custom times. Night Shift can also be toggled on manually using the Notification Center or Siri.
The 10.12.4 update focuses primarily on Night Shift, but the update also includes dictation support for Shanghainese, cricket score integration for Siri, improved PDFKit APIs, and new iCloud Analytics options.
Update: Apple has also released a new 2017-001 security update for OS X Yosemite and OS X El Capitan.