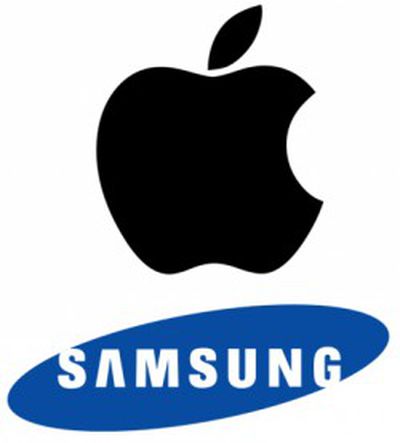 The United States Court of Appeals for the Federal Circuit today ruled that a lower district court must decide whether a damages retrial is required in the long running legal battle between Apple and Samsung, reports CNET.
The case will return to the same San Jose, California court where it was originally heard by Judge Lucy Koh. From today's ruling:
Both parties filed statements urging us to take different actions. While Apple requests continued panel review, Samsung requests that we remand to the district court for a new trial on damages. For the reasons explained below, we adopt neither suggested course of action. Instead, we remand this case to the district court for further proceedings, which may or may not include a new damages trial.
Apple's dispute with Samsung dates back to 2011, when Apple sued Samsung for copying the iPhone's design. Apple was initially awarded nearly $1 billion in damages, but a significant part of that decision was reversed in 2015, leaving Samsung owing $548 million.
Samsung paid the $548 million in 2015, but also asked the Supreme Court to hear the case in the hopes of reimbursement, claiming it was asked to pay a "disproportionate" sum for violating Apple's design patents. $399 million of the $548 million was awarded for the design patent violation, and in December, the Supreme Court sided with Samsung, overturning that particular damages ruling.
The Supreme Court remanded the case back to the U.S. Court of Appeals to reconsider the $399 million portion of the ruling, and the lawsuit was officially reopened in January of 2017. The U.S. Court of Appeals was charged with redetermining the amount Samsung owes Apple for infringing on the design patents, a task that will now fall to the district court because the appeals court says the district court is better suited to make such a decision.
The original damages award was calculated based on the profit Samsung earned from the sale of infringing galaxy devices, but Samsung has claimed the amount should not have been based on the total profits of each device, but rather the individual components that violated the patents, which the Supreme Court agreed with.
The District Court for the Northern District of California will now consider arguments from both Apple and Samsung and determine what additional proceedings, if any, are necessary in the case.