Apple vs. Samsung Lawsuit Over iPhone Design Officially Reopened
The U.S. Court of Appeals for the Federal Circuit on Thursday reopened a longstanding patent lawsuit related to Samsung copying the design of the iPhone nearly six years ago, following an order of certiorari from the U.S. Supreme Court, according to court documents filed electronically this week.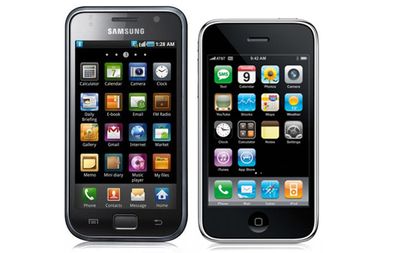 The court will seek to determine the exact amount Samsung owes Apple for infringing upon the iPhone's patented design, including its rectangular front face with rounded edges and grid of colorful icons on a black screen. The previous $399 million damages judgment was overturned by the Supreme Court last month.
Apple's damages were calculated based on Samsung's entire profit from the sale of its infringing Galaxy smartphones, but the Supreme Court ruled it did not have enough info to say whether the amount should be based on the total device, or rather individual components such as the front bezel or the screen.
It will now be up to the appeals court to decide. Apple last month said the lawsuit, ongoing since 2011, has always been about Samsung's "blatant copying" of its ideas, adding that it remains optimistic that the U.S. Court of Appeals will "again send a powerful signal that stealing isn't right."
The question before the Supreme Court was how to calculate the amount Samsung should pay for their copying. Our case has always been about Samsung's blatant copying of our ideas, and that was never in dispute. We will continue to protect the years of hard work that has made iPhone the world's most innovative and beloved product. We remain optimistic that the lower courts will again send a powerful signal that stealing isn't right.
Calvin Klein, Dieter Rams, Norman Foster, and over 100 other top designers filed an amicus brief in support of Apple, arguing the iPhone maker is entitled to all profits Samsung has earned from infringing designs. They cited a 1949 study showing more than 99% of Americans could identify a bottle of Coca-Cola by shape alone.