Apple's 'One Night on iPhone 7' Ad Campaign on Display in 25 Countries Starting Today
Apple has introduced a new "Shot on iPhone" campaign called "One Night on iPhone 7" that will be on display in 25 countries starting today.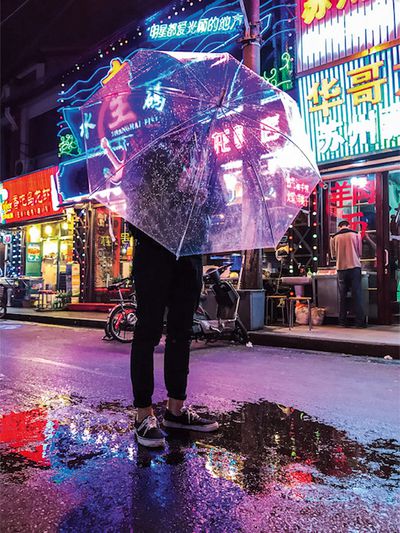 Jennifer Bin sought to show a different perspective of Shanghai
Apple enlisted a group of photographers to capture photos on one night—November 5, 2016—to showcase the low-light capabilities of the iPhone 7 and iPhone 7 Plus cameras. The photographers traveled around the world, ranging from the clubs of Johannesburg in South Africa to the rooftops of Shanghai in China.
Some of the photographers tackled extreme climates in search of the perfect shot. Chicago-based photographer Reuben Wu ventured to Java, Indonesia to photograph the 130 active volcanoes, using an iPhone 7 attached to a drone to capture breathtaking views of Gunung Karang's lava flow after dark. Ruairidh McGlynn traveled to Iceland to photograph the foreboding terrain of the Arctic, traveling overnight by dog sled.
The photos will presumably be displayed on billboards and other advertising mediums in a number of cities around the world.
A collection of seven photos in the campaign can be downloaded from the
Apple Newsroom
.