Apple Set to Join Microsoft, Google, and Facebook in AI Research Group
Apple will take a significant step toward disclosing more of its artificial intelligence research this week by becoming a member of a non-profit AI research consortium founded by five of the tech industry's biggest players.
Last September, Amazon, Facebook, Google, Microsoft, and IBM publicly announced The Partnership on AI, an organization established "to study and formulate best practices, to advance the public's understanding of AI, and to serve as an open platform for discussion and engagement about AI and its influences on people and society".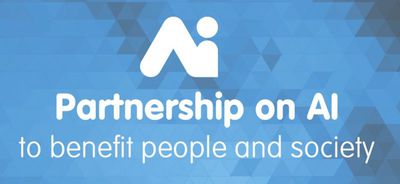 As one of the biggest researchers in AI, Apple's name was conspicuously absent, but that looks set to change in the coming days, following a Bloomberg report on Thursday that Cupertino is ready to add its name to The Partnership's list of corporate heavyweights.

According to its website, the Partnership on AI intends to conduct research, organize discussions, share insights, provide thought leadership, consult with relevant third parties, respond to questions from the public and media, and create educational material that advance the understanding of AI technologies including machine perception, learning, and automated reasoning.
Apple's imminent membership is just the latest indication that the company is prepared to reveal more of its work in areas of artificial intelligence. At an invitation-only AI conference held in Barcelona last month, where Apple employees discussed their work in various related fields, the company announced it would begin allowing its AI and machine learning researchers to publish and share their work in papers.
Two weeks later, the first paper was published, covering Apple's work on intelligent image recognition. Cupertino is also known to be working on a range of other AI projects, including health and vital signs, LiDAR, neural networks, intelligent assistant and language modeling, and activity recognition.
While the Partnership's founding members are committed to publishing a wide range of research under an open license, just how much of this work will be shared remains unclear, but we should know more soon. Apple is expected to announce its membership in the Partnership later this week.