Apple's Bozoma Saint John on Apple Music: 'We're Developing Something Very Special'
Apple Music executives Larry Jackson, Bozoma Saint John, and Zane Lowe sat down for an interview with Complex, where they discussed Apple Music's performance over the last eighteen months and where the streaming service is going to go in the future.
According to the trio, Apple Music has evolved and is continuing to evolve, with Apple now focusing heavily on pop culture and expanding beyond music into TV and movies.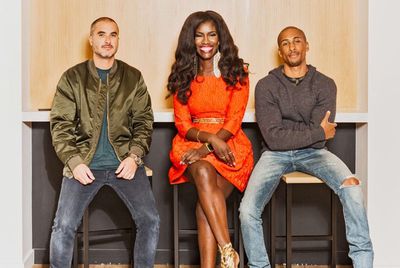 Image via Complex


"Every day something is changing or moving or evolving for people who love music and entertainment," said Lowe. "We're all still working it out, and even when you don't have the answer, it's still a privilege to be in the conversation." Saint John, meanwhile, described Apple Music as a "living, breathing brand."
When discussing the topic of the music industry, Saint John went on to share what she hopes Apple Music will look like five or 10 years in the future. According to Saint John, Apple is "developing something very special."
We're developing something very special and we just want people to pay attention to it. My five-year vision is that I want every single person on the planet to be engaged on Apple Music. I truly believe we've created something very, very special. I don't think anyone else can do this. I will scream from the mountain top until everyone knows. Can I add one thing, too? This is a love fest right now, but I also feel like our conflict makes us better, too. There's plenty of times where I have screamed at Larry. And though he has not screamed back, I have felt his frustration.
As we've learned over the last few months, Apple is making a serious push into original television programming to better compete with other music services like Spotify and Pandora. Apple is already working on two Apple Music-related shows, a documentary called "Vital Signs" starring Dr. Dre and a reality television show based on the "Carpool Karaoke" spot made famous by "Late Late Show" host James Corden.
More original, scripted television shows, even those unrelated to the music industry, will follow, and movies could be on the horizon as well.
For more details on Apple Music, make sure to check out the full interview
over at Complex
.